10 Oct 2018

'Positive' Shavers drives Morrilton

by Mark Oliver

When it comes to being a team player in high school football, there's no one quite like Morrilton senior nose guard Keywan Shavers.

"Mr. Shavers' best quality is his ability to get along with everyone," head coach Cody McNabb wrote in his nomination. "He is friendly, patient and responsible. On the field, his best qualities are his effort, attitude, intensity and coachability."

Shavers was selected to this year's 501 Football Team — 28 players representing all 11 counties of the 501. The team, sponsored by Conway Ortho and Sports Medicine Center, Conway Regional Health System and First Security Bank, boasts the best the 501 has to offer both on and off the field. The senior was nominated by McNabb.

"Mr. Shavers is an exceptional young man who does not take anything for granted," McNabb wrote. "He is a wonderful role model who is positive and is always respectful of others around him. His drive and motivation to be the best at anything he does both on and off the field is inspiring."

A football veteran of eight years, Shavers has enjoyed multiple successes over the years with the Devil Dogs.

"Last year, against Harrison, I made a big play to stop someone at the goal line," Shavers said. "We forced a turnover on downs at the goal line and got the ball right back. It was a really good feeling."

"Last year, Mr. Shavers improved throughout the season and brought toughness to the defensive line," McNabb wrote. "This year, my expectation is for him to be the most difficult guy to block in the league."

In his senior season, Shavers embraces his responsibility to be a strong leader for Morrilton.

"I feel like we've been a little selfish as a team this year," Shavers said. "But we're stepping it up as days go on. I feel like the defensive line and the linebackers have become more of a family this year, and we're getting closer as the year goes on. My goal this season is to make All State and lead the team in tackles. As the season goes on, I'm working on being more conditioned and keeping a straight head."
After dropping a one-point heartbreaker to Alma last week, the Devil Dogs (2-4, 1-2) travel to Huntsville this week to regain ground in the Class 5A West.
"Huntsville has a really good quarterback, running back and receiver," Shavers said. "I feel like we've been working hard, practicing longer and having more fun at practice than we usually do. Coach McNabb is a good coach and a father figure to all of us. I think the team goal right now is to make it to the playoffs, and we'll see what happens from there. We're going game by game."
After high school, Shavers dreams of pursuing a career in law enforcement.
"I've thought about being a police officer," Shavers said. "I like how they're a team — a big family."
Off the field, Shavers enjoys hanging out with friends, enjoying the outdoors and giving back to his teammates and classmates in the classroom at Morrilton.
"Mr. Shavers is a good classmate because he is always willing to help his peers when they do not understand an assignment," McNabb wrote. "He does not have to be asked. He takes the initiative to lend a helping hand and encourage them to do their best."
"Keywan leads by example," Morrilton speech therapist Libby Tipton said. "He is the humblest player that I've ever seen. When he does something great, he doesn't stay around for high fives — he's back in the field house dressed and ready to go. He doesn't care about the accolades. He just wants to win."
Morrilton plays at Huntsville at 7 p.m. Friday.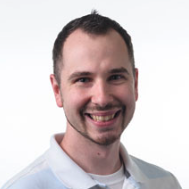 Latest posts by Mark Oliver
(see all)