30 Oct 2022

Poetry in motion

Story and photos by Linda Henderson

In February 2015, I wrote my third article for 501 LIFE Magazine. The story was about the swans that wintered in Heber Springs. I knew so little about how to author a story and share an experience. My words were clumsy, and my pictures were not so good. Over the years, writing a monthly article about our travels in the 501 area code has gotten easier. Words come faster, expressing myself on paper has improved and my pictures are better.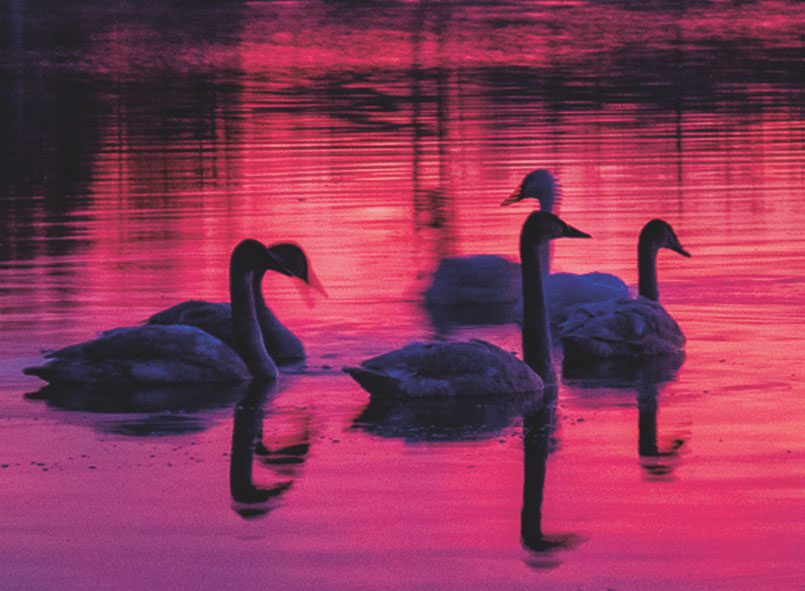 Last year, I spent several days at Heber Springs photographing the wintering swans. They are such magnificent animals, and few people have the opportunity to get close enough to enjoy swans like we can with only a short drive. So, I want to revisit and share the Heber Springs swans one more time.
Arkansas has become the winter home for a flock of trumpeter swans. Swans do not naturally winter in Arkansas. Normally, they nest in the arctic and migrate for the winter in either the Chesapeake area or in California, but since 1991, a flock has found Heber Springs the perfect spot for their winter home.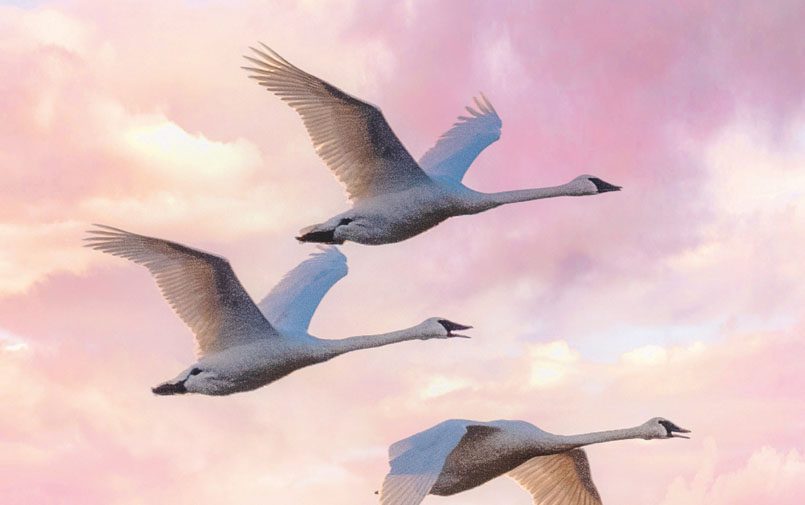 Every year sometime between Halloween and Thanksgiving, swans start to arrive in a couple of ponds and at Magness Lake east of Heber Springs. The phenomenon started when a few showed up 31 years ago and, as years passed, more came to Arkansas. They enjoy our mild winters and likely find food in leftover rice and grain stubble from harvested crops. It's believed the original swans got knocked off course by a storm. They must have found the Natural State was a wonderful place to winter because they came again and brought their friends and family. The Heber Springs swans have now grown into one of the largest wintering flocks in the South. During the late fall and early winter, hundreds of swans can be spotted anywhere from Greers Ferry Lake to the Arkansas River.
If you want to see the swans, plan a visit to Magness Lake or the ponds on Hiram Road between November and the middle of February. To view the swans on Magness Lake, drive east on Arkansas Highway 110 from its intersection with Arkansas Highways 5 and 25, just east of Heber Springs. Go 3.9 miles from the intersection to Sovereign Grace Baptist Church, marked with a white sign. Turn left on paved Hays Road; the road sign is small. Magness Lake is about a half-mile down Hays Road. You can view the swans from a public road, with parking space available in an S curve of the road.
Please be mindful of private property and the environment if you make a trip. Canada geese, mallards and other ducks, and some domestic geese, also share the land. We want to preserve the land for all of them.
I like to tell people that I don't like to take pictures of anything that has eyes, talks, flies or moves, but I will make an exception for the Heber Springs swans. Or in other words, if a big white bird walks or swims into my landscape scene, then I will take its picture. Go spend some time enjoying the swans and take your camera.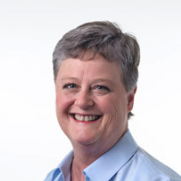 Latest posts by Linda Henderson
(see all)