12 Mar 2012

Plans set for LR screening of film inspired by Conway man's photograph

Posted at 8:25 PMh

in

News

The film "when you find me" – which was inspired in part by a photograph taken by Conway resident Kelly Shipp – will be shown next week in a special screening in Little Rock.


Canon U.S.A. announced the regional distribution plan for "Project Imagin8ion," the photo contest that inspired the first user-generated Hollywood film.

Produced by Ron Howard and directed by his daughter, Bryce Dallas Howard, "when you find me" is based on eight winning photographs chosen from more than 96,362 entries.


Shipp was the winner in the UNKNOWN category for his photo, "Where One Day Ends, One Day Begins."


The screening – in honor of Shipp and for his friends, family and community – is planned at 6:30 p.m. Thursday, March 22, at Breckenridge Village 12 in Little Rock.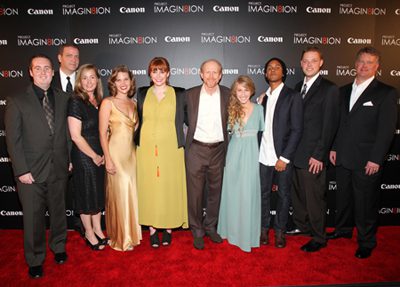 "when you find me" tells the story of two sisters whose childhood bond is tested by a tragedy they are too young to understand. Alternating between past and present, the short film is an emotional fable of two people coping with loss in very different ways, and what it takes to find peace within yourself and reconciliation with the ones you love.

Of the winning photograph submitted by Shipp, Ron Howard said, "It's an incredibly vivid, creative, mysterious idea; beautiful, ethereal, it leaves a great deal to the imagination and yet there's something really palpable about it. It provided a very unusual jumping off place for the turning point in the story."

Shipp was flown to New York on Nov. 15 to attend the global film premiere at the American Museum of Natural History. "It was a once in a lifetime experience to participate in this contest, win, and meet Ron Howard," Shipp said.
The Canon 'Project Imagin8ion' local screenings are coordinated by their agency of record, Grey NY and Alliance, Grey's entertainment and lifestyle marketing division. Local residents who would like to RSVP for the screening can do so by emailing [email protected].

(Read more about Shipp's "red carpet" experience by clicking here.)