22 Dec 2020

Pickell's best basketball is 'in front of him'

By Levi Gilbert

The Mayflower Eagles have tipped off the 2020-21 season on the right foot, rolling out eight straight wins. For senior Westin Pickell, the best is still yet to come.

"Honestly, just my whole high school career has been amazing," Pickell said. "I've made great friends and memories in the past three years. So far we are playing very good basketball. We just need to keep getting better and continue winning."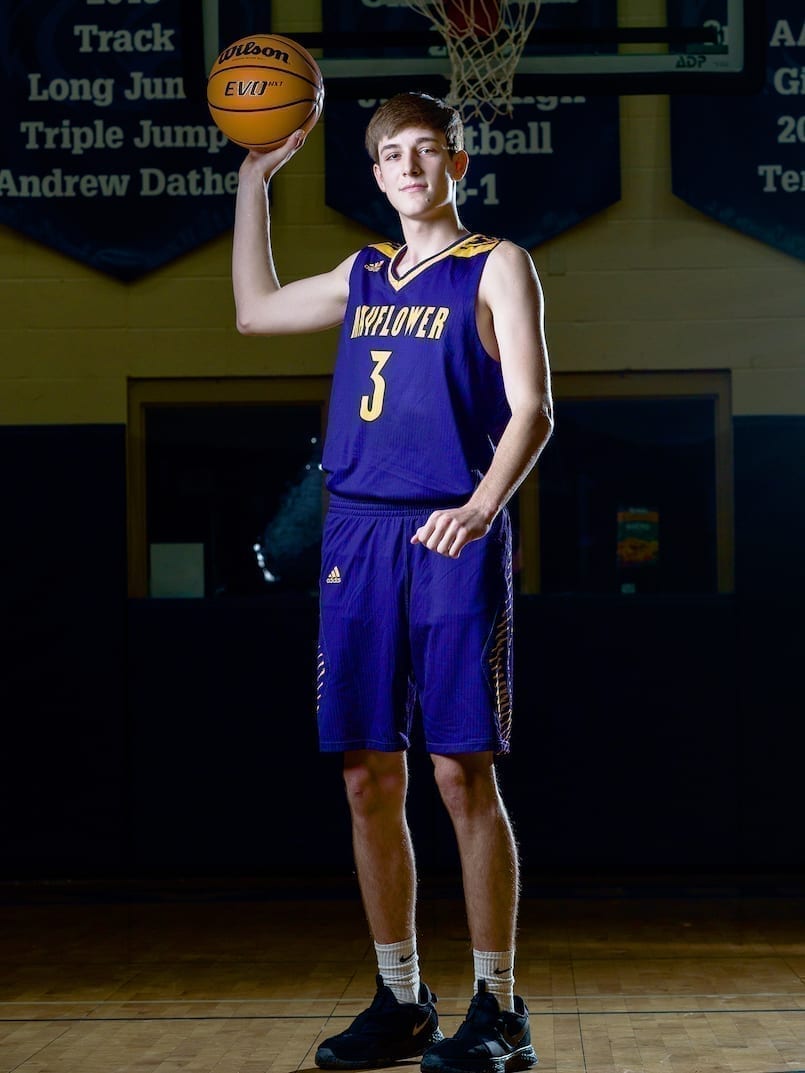 Pickell was selected to this year's 501 Basketball Team — 34 players representing the best the 501 has to offer both on and off the court. The team is sponsored by Conway Regional Health System and First Security Bank. The senior guard/forward was nominated by his head coach, Brent Stallings.
"Westin is a solid fundamentals player with a high basketball IQ," Stallings wrote in his nomination. "He has length and height. He's capable of shooting the 3, scoring inside and scoring off the dribble. He plays solid defense and is a good rebounder.
"Westin is a leader off the court as much as he is on the court. He is involved in student government (senior class officer), member of the Student Council and Beta Club, a good student ready to help his classmates and treats everyone with respect. Westin is an excellent student with a 3.19 GPA."
Pickell started every game for the Eagles last season as a junior, averaging 9 points, 6.3 rebounds, 1.5 assists and 1.1 steals per game. The Eagles made it all the way to the 3A semifinals.
Through eight games, Pickell's numbers have improved across the board, helping the Eagles to that perfect start (8-0, 3-0 5-3A).
"Westin shows up to practice every day and works hard, leads by example and vocally, plays unselfishly and sets a good example for his teammates to follow," Stallings said. "I expect Westin to have a breakout year on both ends of the floor. He has worked extremely hard to get stronger and improve his game. The dedication he has for the game will influence his teammates to improve their game as well.
"Westin's best basketball is definitely in front of him. As he matures and gets stronger with his basketball skills, I believe he can play on the next level if given the chance."
Pickell also plays baseball at Mayflower High School. After graduation this spring, he plans to study nursing in college. The Eagles next hit the court at Valley Springs with tipoff set for 5:30 p.m. Monday, Dec. 28.

Latest posts by Levi GIlbert
(see all)