30 Mar

Person of the Month: Stacy Hurst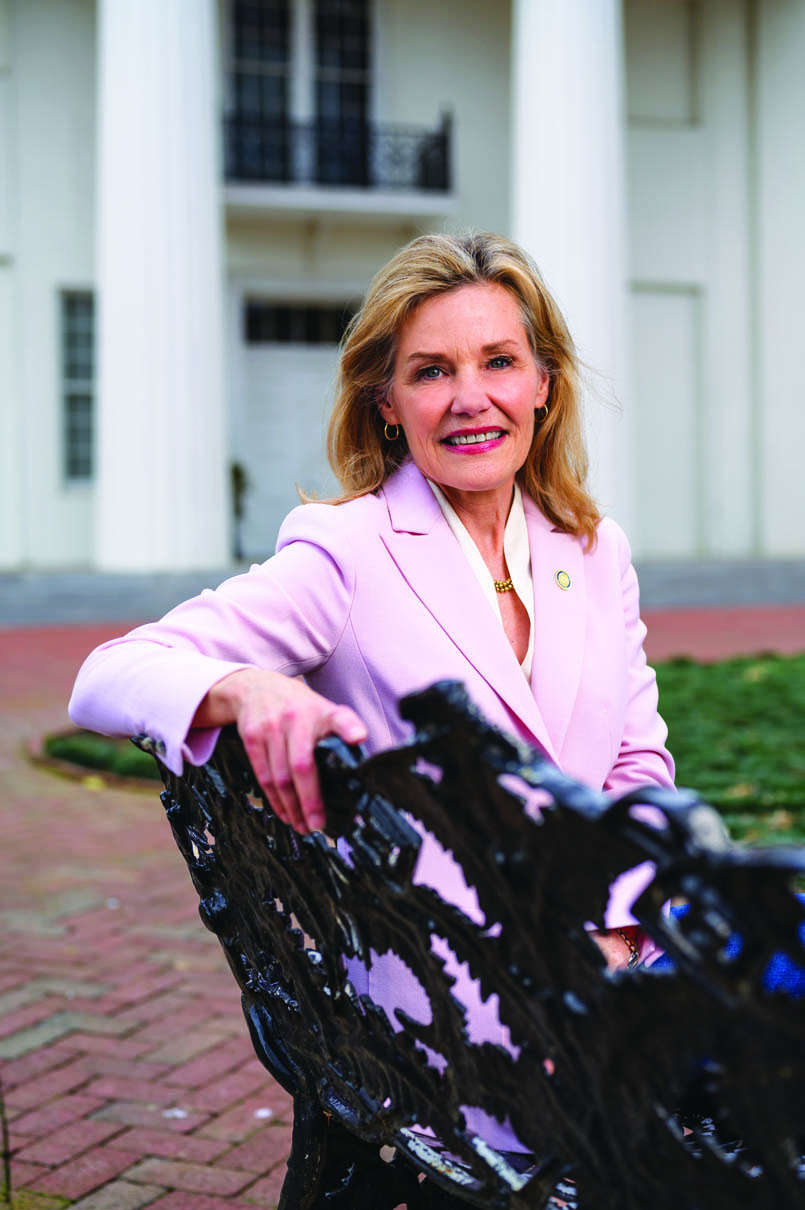 CITY:  Little Rock.
FAMILY: My husband is Howard Hurst, president and owner of Tipton & Hurst florist. We have two adult children: a son, Conley, and a daughter, Josie. We have two rescue dogs: Van Gogh, a labrador mix, and Cutter, a boxer. And we have a ragdoll cat, Annie.
EDUCATION: Bachelor of arts degree in communication from the University of Arkansas.
WORK: I've served in Gov. Asa Hutchinson's administration since 2015, first as director of the Department of Arkansas Heritage, and as secretary of the newly formed Department of Parks, Heritage and Tourism since 2019. Prior to my service with the state, I worked at Tipton & Hurst and served for 12 years as an elected member of the Little Rock Board of Directors. My first job out of college was with Arkansas Children's Hospital Foundation. I worked there for 12 years and retired as vice president soon after the birth of our first child.
WHY DID YOU DECIDE TO GO INTO YOUR FIELD: I'm drawn to public service because of the opportunity it affords to contribute to the betterment of our community and our state. Working for Gov. Hutchinson has been the most rewarding role of my career because he is a tireless and thoughtful public servant and a great role model.
COMMUNITY ACTIVITIES: I'm currently serving my second term on the Little Rock Municipal Airport Commission and I'm a board member of the Arkansas Women's Hall of Fame. Prior to my role in state government, I served on many boards including The Nature Conservancy, Boys and Girls Clubs, First Tee of Arkansas, the Cathedral School, Youth Home, the Little Rock Zoo, and the CARTI Foundation.
MOST CHERISHED POSSESSION: My family and my health.
MOST ENJOYED WEEKEND ACTIVITY: Getting outdoors in The Natural State. We have so many interesting, beautiful and authentic places to see and explore in Arkansas.
WHAT DO YOU LOVE ABOUT LIVING IN THE 501: I love many things about living in the 501, but one of my favorites is the easy and abundant access we enjoy to glorious nature and outdoor recreation. I can leave my house in Little Rock and reach lovely Two Rivers Park at the confluence of the Little Maumelle River and the Arkansas River in 15 minutes. Rattlesnake Ridge Natural Area is equally accessible and affords breathtaking views of Lake Maumelle and Pinnacle Mountain State Park. I can live in the city and enjoy everything the city has to offer, but nature and its therapy is nearby.