20 Mar

Person of the Month: Nicole H. Vogler

City: Little Rock.

Work: Director of senior services at the Maumelle Center on the Lake for the City of Maumelle.

Community activities: Liaison to the board of Counting on Each Other, a non-profit that assists Maumelle area seniors and the Maumelle Center on the Lake.

Church activities: Attend Asbury United Methodist Church in Little Rock.

Family: Henry Benton Vogler III (aka Buddy) is my husband and we celebrated our first anniversary Jan. 1. I have three children. Nicholas Heaps, 24, has a bachelor's degree from the University of Arkansas and is an RN. Kaitlyn Heaps, 22, has a psychology degree from the University of Central Arkansas and participates in Student Mobilization. She is engaged to Josh Davis and they plan to marry July 21. Caleb Heaps, 21, recently transferred to the University of Arkansas at Little Rock to pursue an applied mathematics degree. We also have a 5-year-old dog named Bella.

Education: Attended North Iowa Area Community College in Mason City.

Last book you read: "Johnny Carson" by Henry Bushkin.

Favorite book: "The Better Angels of Our Nature" by Steven Pinker.

Favorite meal: I have an insatiable sweet tooth and love sweet, tangy treats more than meals. My downfall will be the sweets that I eat!

Most cherished possession: Not really a possession, but my family means the world to me.

Most enjoyed weekend activity: Baking in the kitchen and sleeping in until 9 a.m. My work day starts at 5 a.m.

Favorite quote: "Don't let a bad day make you feel like you have a bad life." – Anonymous

No. 1 vacation spot: Anywhere warm that I can put my feet in sand and water.

Favorite place in Arkansas: City of Maumelle – I love walking around Lake Willastein and love the community spirit. People truly help one another and I love getting to be a part of it!

What do you love about living in the 501: I love the outdoors – Big Dam Bridge, Pinnacle Mountain and the people are the friendliest around.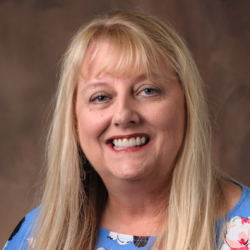 Latest posts by Sonja Keith
(see all)