31 Dec 2021

Person of the Month: Austin Booth

FAMILY: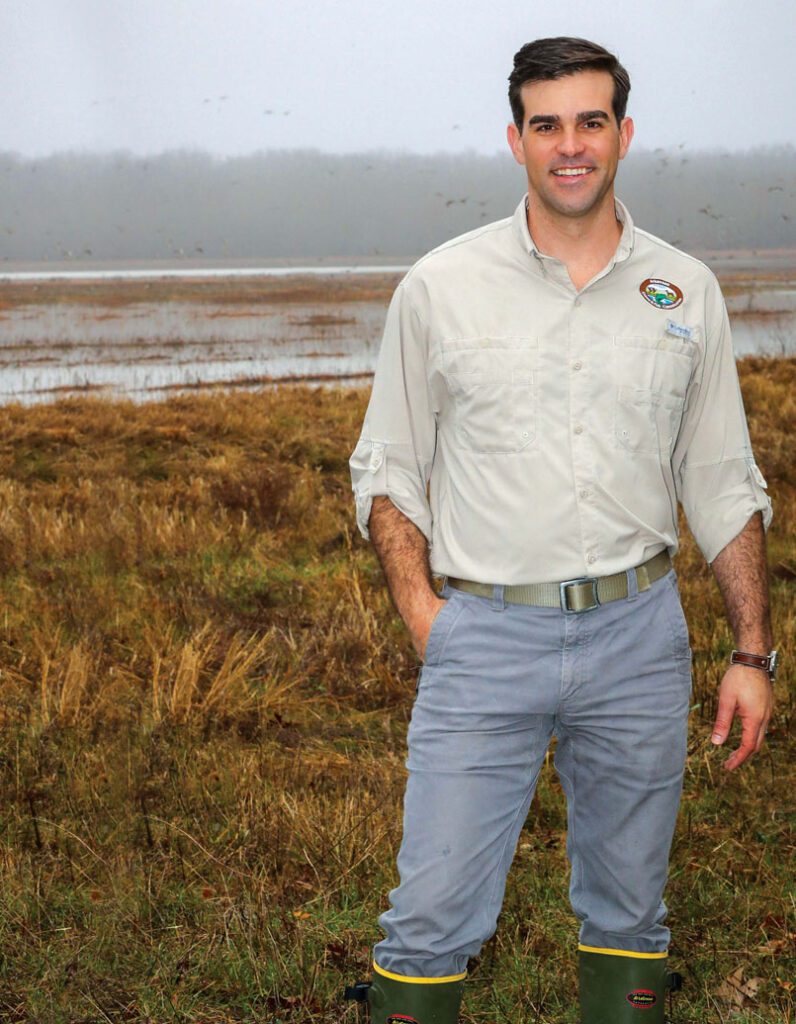 Kristen is my beautiful bride and the best thing about me. We have three children, Raley, 8, Rosa, 5 and Hiatt, 3. They are far more than I deserve.
EDUCATION:
I am a graduate of Catholic High School for Boys, The Citadel in Charleston, South Carolina, and University of South Carolina School of Law in Columbia, South Carolina.
WORK:
I served in the United States Marine Corps in multiple capacities from 2011-2019, including a 2015-2016 deployment to Afghanistan. I came to the Arkansas Game & Fish Commission after 18 months as chief of staff and chief financial officer at the Arkansas Department of Veterans Affairs, where I oversaw financial functions as well as internal operations of the department.
WHY DID YOU choose YOUR FIELD:
I don't have a field. I've been a criminal prosecutor, a lawyer in combat, a Marine on the Hill, an advocate for veterans, and now the leader of the finest conservation organization in the nation. I have the immense blessing of serving only causes that I care deeply about, and Game and Fish is no different. The Arkansas outdoors was formative in my upbringing, and I want to ensure that my grandchildren have the same public opportunities that I had. I'm not afraid of a fight, and that's why I'm here.
CHURCH:
Member of Bible Church of Little Rock. Member of the Catholic High Young Alumni Board.
MOST CHERISHED POSSESSION:
Without a doubt, my Bible. I bought it in 2006. All that I can say is what a dear mentor told me: "Bibles that are worn and torn belong to people who aren't."
WHAT DO YOU LOVE ABOUT LIVING IN THE 501:
I grew up here. Everywhere I look, there are reminders of what I regret and what I cherish. But in this season, I love most my proximity to wild places. It's only a short distance from my house to great fly fishing, bass fishing, duck hunting, deer hunting, bear hunting, hiking, wildlife watching, and all things outdoors.
WHO INFLUENCED YOU MOST AS
A YOUNG PERSON?
Easy question. My parents. I adore them. Dad is an engine builder. Mom is a registered nurse, but she went to college only after she made sure her kids could. They've sacrificed at every single opportunity possible, and they did so with much joy. Every day, I try not to let them down.