19 Dec 2019

Perry County: Whitney Kerth Campbell

Hardly a decade ago, Whitney Kerth was enjoying success as a two-sport scholar/athlete at the University of Arkansas at Little Rock (UALR). Today, Whitney Kerth Campbell is enjoying nothing less as vice president of commercial banking/portfolio manager with U.S. Bank in Madison, Wis.

What prepared her for and propelled her through such a productive, fulfilling period is a tribute to enviable natural ability, noteworthy initiative and uncommon perseverance. It is an inspiring illustration, too, of the quality humans enriched by and in "The Natural State."

Born on June 23, 1987, in St. Louis, Whitney arrived in Perry County at age 8. A daughter of public-school educators, she adjusted and progressed admirably, and in 2005 graduated as Perryville High's Class Valedictorian.

Particularly because of her mother, a committed runner, Whitney had narrowed her multi-sport school commitments to cross country and track and field after her junior year, and athletic excellence immediately embellished her lustrous academic record. The recently retired Milton Williams, long-time coach of cross country and track and field at UALR, detected extraordinary potential in the late-blossoming runner and offered Whitney financial aid enabling her to join his program.
The potential he detected in Whitney's senior-year achievements morphed into intercollegiate success so quickly and completely that in 2010 she earned the label "most-decorated" women's long-distance runner in program history.
She wasted no time in her race to stardom. In the fall of her freshman year, she set a UALR record by placing fourth in the 5000-meter run in the Sunbelt Conference Women's Cross-Country Meet. The following winter saw her earn national recognition by gaining and accepting an invitation to compete in the Junior National Cross Country Meet in New York City, a race limited to the top distance runners, ages 18 and younger, in the United States.
While adding only A's to her academic transcript, she continued to register eye-catching finishes in her running specialties. She claimed seven Top 10 program highs, including first place in the Indoor 10,000 meters; 10 career Sun Belt Conference Runner-of-the-Week honors; four All-Sun Belt Conference honors; and four NCAA All-Region Cross-Country honors.
Capping her success were the designations announced after her final seasons of intercollegiate competition. In 2009, ESPN The Magazine named her a third-team Academic All-American, and the Arkansas Democrat Gazette placed her among its "20 to Watch in 2010." In her last year, she earned first team Academic All-American accolades on the ESPN The Magazine cross country and track and field teams, only the second UALR runner ever to gain multi-year Academic All-American recognition. A member of the Beta Gamma Sigma Honor Society, she also claimed a place on the UALR Chancellor's List and on the Sun Belt Conference Commissioner's List.
In the spring of 2010, Whitney earned a bachelor of business administration degree in economics and finance with a 4.0 cumulative grade point average and summa cum laude honors. It simultaneously signaled her completion of a two-year U.S. Bank-UALR Internship and advanced her to a leadership post with the nation's fifth-largest bank. The first Arkansas resident to complete the internship program, she married in December 2014 and now resides in Madison with her husband and their soon-to-be 2-year- old son, Henry. She accommodates her demanding U.S. Bank responsibilities from home while Dr. Graham Campbell, a graduate of the University of Arkansas Medical School (UAMS), completes the first year of a five-year residency in oncology radiation at the University of Wisconsin.
Whitney readily admits that she "loves" her job, which U.S. Bank Regional Manager Michael Richardson says she handles so capably that he "can't speak highly enough of her." Understandably, she can find time to run just twice a week. Yet she hopes to return to competitive running next summer, a decision that would undoubtedly please her old coach, Milton Williams, who terms her both "a great athlete" and "a good ambassador" for UALR.
The transplant harbors two other hopes. Whitney would be delighted "to see Henry in cross country in Arkansas" and "to return to Arkansas one day….Graham and I love the state." Perry County and the 501 are proud they do.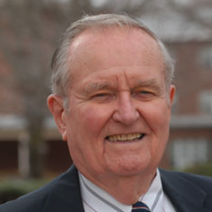 Latest posts by Bob Reising
(see all)