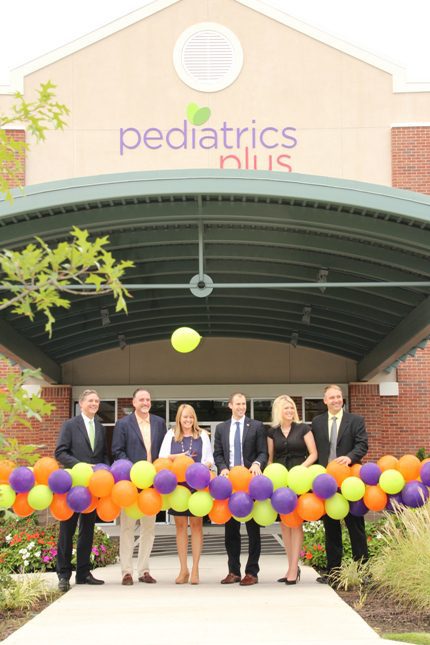 10 Aug 2016

Pediatrics Plus hosts grand opening for newly expanded Conway facility

Posted at 1:10 PMh

in

News

Pediatrics Plus today marked the opening of its newly expanded 40,108-square-foot Conway facility with the help of U.S. Congressman French Hill (AR-2) and Mike Preston, executive director of the Arkansas Economic Development Commission.


The specialized healthcare provider will now serve 400 families and employ 174 in Conway for a total payroll of more than $6 million.


"Conway has been Pediatrics Plus' headquarters for nearly 15 years now, and we couldn't be more excited to expand our presence here," said Amy Denton, co-owner of Pediatrics Plus. "With the opening of this state-of-the-art facility, we'll be able to offer even more specialized healthcare services for the hundreds of families we serve."


Pediatrics Plus' facility, located at 2740 College Ave., is specifically designed to deliver the highest level of excellence in services. It includes a multi-purpose room for parent and staff trainings; a low- and high-sensory therapy gym; gross motor therapy gym; a feeding and swallowing lab; activities of daily living suite; and a fully accessible playground.


"Pediatrics Plus is an Arkansas success story, and we're proud it has continued to grow its footprint here in Conway," said Mayor Tab Townsell. "This significant investment is yet another example of how our city has solidified its place as a healthcare community. Thank you to Pediatrics Plus for making Conway your home."


Pediatrics Plus is a specialized pediatric healthcare provider committed to helping children succeed in all stages of life through evidence-based therapy and education, diagnostic services, state of the art facilities, specialized equipment, family support and community investment.


For more information, visit pediatricsplus.com.