08 Feb 2023

Payton Paladino – Sacred Heart (501 Basketball Team 2023)

For Payton Paladino, the greatest Sacred Heart fans are always close to home.

"I have been playing basketball at Sacred Heart since third grade," Paladino said. "When I was a toddler, my papa would always take me to watch my aunt play ball, so I pretty much grew up in a gym. My favorite memories are always my family being at all my games and cheering me on. I love when the gym is silent and I hear my cousins yell, 'Go, Payton, go!'"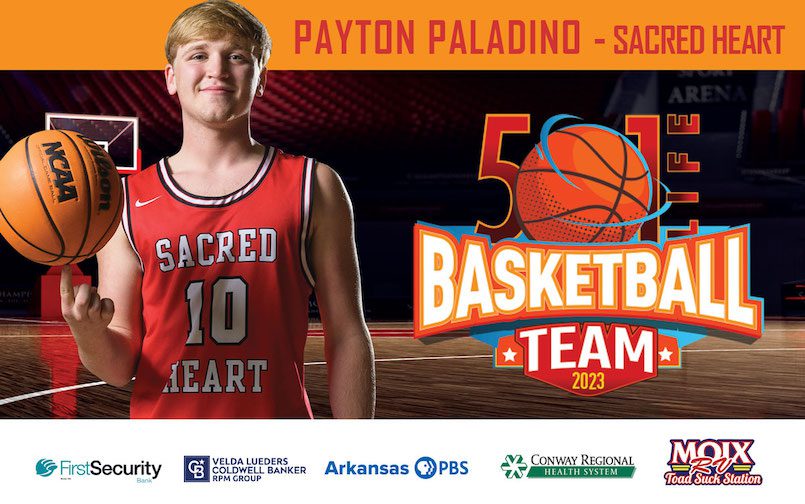 Paladino brings a big work ethic and personality on and off the court for the Knights.
"Payton is a great driver on the offensive side of the ball," said Sacred Heart head coach Chase Lewis. "He is a really strong kid, so it makes it easier for him to put the ball on the ground and get inside to score. He is also one of our best rebounders, as he is always ready to go and fight for boards and is very aggressive any time there is a loose ball. The best thing about Payton is his motor, he is always going all out. Payton also has a big sense of humor, and is always smiling and making those around him laugh."
Paladino also competes in baseball, golf and trap shooting. He is a member of Key Club and Catholic Youth Ministry.
"I am excited to see all that he accomplishes, not just this season, but in his life, too," Lewis said.