24 Feb 2021

Patterson, Lady Eagles set sights on state championship run

By Levi Gilbert

The Vilonia Lady Eagles have been on a remarkable run the last four seasons, and senior Lauren Patterson, who has started at point guard since her freshman year, has been a big factor in the success.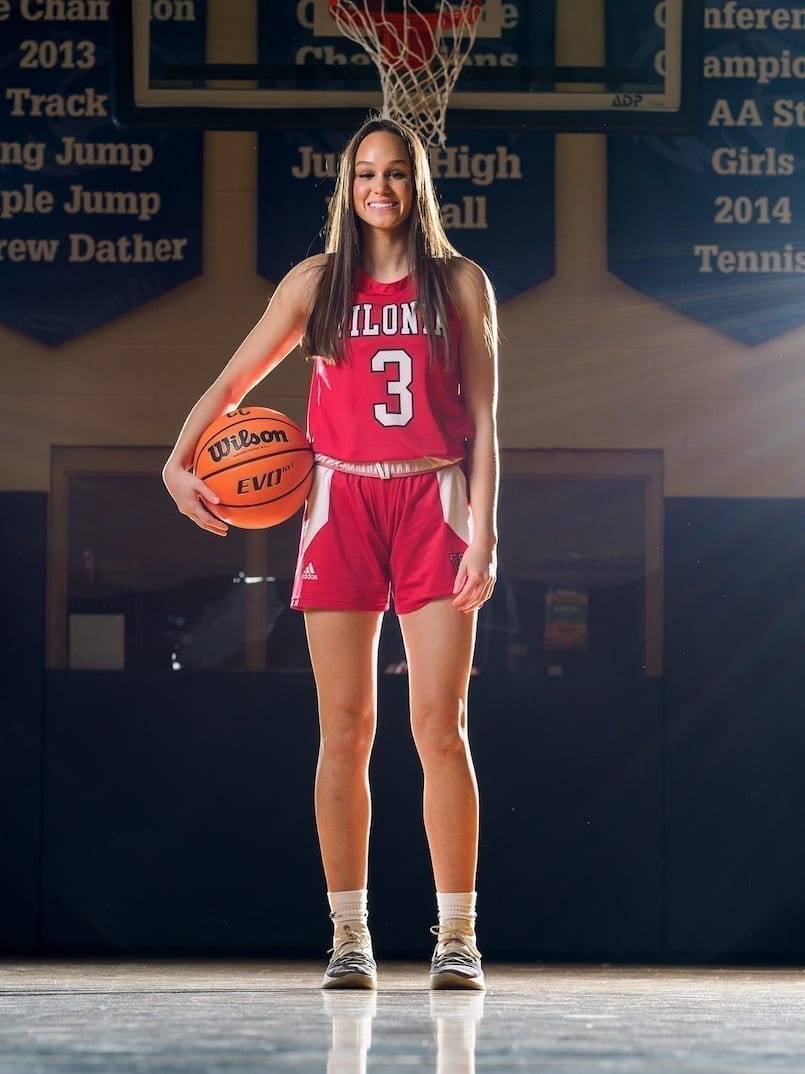 Patterson was selected to this year's 501 Basketball Team — 34 players representing the best the 501 has to offer both on and off the court. The team is sponsored by Conway Regional Health System and First Security Bank. The senior point guard was nominated by her head coach, Jeremy Simon.
"Lauren's best quality on the court is her ball handling," Simon said. "She is good at going left or right, and she has a very quick step. She is good at attacking the basket and finishing around the rim. She is also great at finding her teammates on the floor, and she can shoot it as well as anyone. Another great quality Lauren has is her ability to finish ball games. She is at her best when the pressure is on her.
"I think she is one of the most underrated players in the state of Arkansas. She runs the show for us, and as long as she is on the floor, our team is in good hands."
During Patterson's career, she's scored well over 1,200 points, has been named all-state twice (and may well be headed for a third) and will have a chance to lead Vilonia to 100 wins in four seasons.
"Lauren is a very unselfish, caring person," Simon said. "She has started every game her entire career as a Lady Eagle, but on her senior night, she volunteered to come off the bench so another senior, who has never started before, could start in her place. That meant a lot to me that she did that for her teammate.
"Lauren is a great leader for this team, and she is a player that a lot of younger athletes at Vilonia look up to. She leads by example. She is a hard worker in practice, and she is always encouraging her teammates to do their best. Patterson and the No. 2 seeded Lady Eagles earned two byes in the upcoming 5A West conference tournament, which means Vilonia has an automatic bid to the 5A state tournament.
The Lady Eagles' first conference tournament game will be at 4 p.m. Tuesday, March 2 in Vilonia. Their opponent is yet to be determined.

Latest posts by Levi GIlbert
(see all)