29 Jan 2020

Patterson, Eagles seek comeback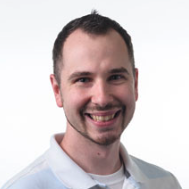 Latest posts by Mark Oliver
(see all)
by Mark Oliver
After helping his team reach the Class 3A semifinals last season, Mayflower junior Brandon Patterson is committed to getting his team back to the final four — no matter the cost.
"Last season, we had a great run," Patterson said. "After falling to Drew Central in the state semifinals, Coach Stallings told us how proud of us he was. Our goal as a team is to get back to where we were last year, get over that hump and win a state championship."
Primed for a big season with the Eagles, Patterson experienced hardship early in his junior campaign, forcing him to watch his team battle from the bench.
"For me, this season took an unexpected turn," Patterson said. "After the first game of the season, I learned that I had a herniated disc in my lower back that prevented me from playing.
I've been going to physical therapy to try to recover, and I feel much better now than I did at the beginning of the season."
With five games remaining in the regular season, Patterson is hopeful for a postseason return to guide the Eagles to new heights.
"Even though I can't play, just being there to support my team gives them an extra boost," Patterson said. "This season, one of my coaches told me that it doesn't matter how many points you score — it's how you help the team win games. Until I can return to action, my goal is to help the team win as many games as possible.
"Once I'm cleared to resume basketball activities, I'm going to hit the ground running and never going to stop. For me, there's nowhere to go except up, and when I come back, I want to be a better player than I was before."
Patterson was selected to this year's 501 Basketball Team — 41 players representing the best the 501 has to offer both on and off the court. The team is sponsored by Conway Regional Health System, First Security Bank and Conway Orthopedics and Sports Medicine Center. The junior was nominated by his head coach, Brent Stallings.
"Brandon is always willing to help others," Stallings wrote in his nomination. "He is unselfish, sacrifices for the benefit of the team and works hard to improve his skills."
This week, Mayflower can shake up the Class 4-3A conference with a road win at Baptist Prep.
"This game is important," Patterson said. "Right now, we're striving for one of the top two seeds in our conference so we can get an automatic bid into regionals. We still have some work to do. We've lost to Baptist Prep once already this season, and at this stage in the season, you don't want to mess up here. This is a must-win game for us."
Off the court, Patterson is a member of student council, Beta Club and National Honor Society at Mayflower High School. The junior is also involved with choir and enjoys giving back to his community through volunteerism.
"I work various events through Mayflower United Methodist Church," Patterson said. "During the holidays we helped provide meals and presents to less-fortunate families that could not afford them."
After high school, Patterson plans to continue his basketball career at the next level. "I want to play college basketball," he said. "I might not get to prove myself this season, but I've loved this sport since I was a kid. After my playing days are over, I could see myself coming back as a coach and helping kids grow with the sport like I have."
Mayflower (14-6, 3-9 Class 5-1A West) plays at Baptist Prep at 7 p.m. Friday, Jan. 31.