24 Dec 2019

'Passionate' Phillips sets standard

Faulkner County Falcons guard Cheney Phillips is laying it all on the line when it comes to his final high school basketball season.

"This season is going OK for us, and I am enjoying it so far," Phillips said "Because we don't have the speed, size and height as some of the other teams, we came into this season with the mindset that we have to perform as a team in order to win as much as we can. We had a rough start to the season, but things are picking up here as of late. We are going to keep improving and see what happens next." 

As a senior leader, Phillips embraces the challenges that come from playing in the 501's smallest basketball league.

"One thing about being homeschooled is that we don't have as many kids to choose from as public schools do," Phillips said. "We make do with what we have. As a result, we don't always have a lot of size or talent, and we don't always get to practice every day."

Phillips was selected to this year's 501 Basketball Team — 41 players representing the best the 501 has to offer both on and off the court. The team is sponsored by Conway Regional Health System, First Security Bank and Conway Orthopaedics and Sports Medicine Center. The senior was nominated by his head coach, Jeff Turnage.

"Cheney is a basketball junkie," Turnage wrote in his nomination. "He has a love for the game that rubs off on his teammates. He plays with passion and motivates his teammates. He is fun, easy going and a great role model."

With each game this season, Phillips and the Falcons grow toward one collective goal — a strong showing at this year's National Christian Homeschool Basketball Championship in Springfield, Mo.
"Each year, our team plays in the national homeschool basketball tournament held in Missouri," Phillips said. "Last year, going to nationals was my favorite basketball memory I've made. I had a really great time hanging out with my team, getting to stay in a hotel and playing on one of the biggest stages in the country."
Aiming for a big finish in his final high school season, Phillips has been preparing for this year's tournament since before his senior campaign began.
"Last year, I didn't shoot as much as I needed to, and I wanted to help fulfill that role for our team this season," Phillips said. "Over the summer, I've worked hard to get in shape and get more shots up, and it has helped me become a better scorer this season. I'm also trying to be more vocal and help my team as far as talking on defense. It's not something I'm perfect at and I'm still learning, but I'm doing the best I can to set an example for the defense and trying to show my team what to do, not just say it."
Next up for Faulkner County is a rematch with Christian Ministries Academy, a team that has been a thorn in the Falcons' side this season. 
"CMA is a good team," Phillips said. "The last time we played, we lost it in the fourth quarter. This time around, we're looking for a little bit of redemption and are focused on going in and getting a win."
Off the court, Phillips serves in the youth group at Victory Baptist Church in Benton and enjoys spending time with his family in the outdoors of the 501.
"I enjoy mountain biking," Phillips said. "My brother and I go every other weekend. It's a really fun hobby that we both like and enjoy."
After high school, Phillips hopes to follow in the footsteps of his family's business.
"My goal for after graduation is to become a mechanic," Phillips said. "That's what my dad does. If something is broken and it needs to be fixed, then I like to fix things. My goal is to start helping my dad and then maybe start my own shop."  
Phillips remains thankful for the opportunities he has been given as a result of his time on the court. 
"Basketball is great," Phillips said. "It's great for learning things on and off the court. You learn respect for others and sportsmanship, but, most importantly, it's about going out there, having fun and competing at the best level that you can."
The Faulkner County Falcons (3-11, 0-5) play at Christian Ministries Academy at 7 p.m. Tuesday, Jan. 7.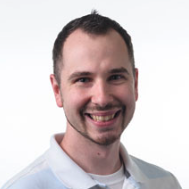 Latest posts by Mark Oliver
(see all)