18 Feb 2019

Parson's Table Ministry continues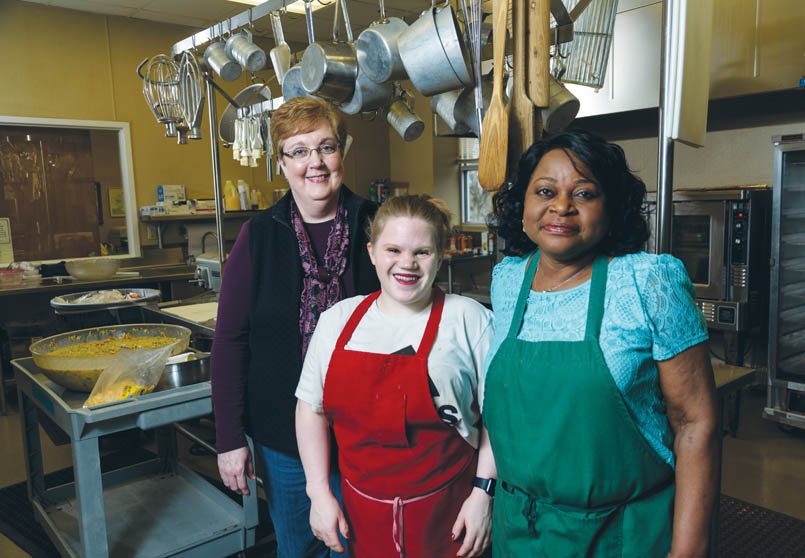 by Don Bingham
For centuries, the hospitality and warmth of the preacher's comforting table and encouraging foods have been a major part of our faith! Even a piece of furniture was named for this special location of many a heartfelt conversation and hope.
One such "parson's table" ministry is that of this servant and encouragement ministry at Park Hill Baptist Church in North Little Rock. The church hostess is currently Anniece Gates — and yet under her direction have marched many soldiers in this effort in years past. Names include Pam Lowery, Doris O'Connell, Dorothy Moore, Liz Smith, Maddie Dewbre, Karen Cobb, Dona Boone, Julie Jenkins — and this list could go on and on. All are involved in some manner with this church ministry to myriads.
Just to name a few of the "faith in action" ministries: the church serves 150 students daily; a ministry weekly for 55-plus; a ministry for widows; and a Wednesday evening fellowship meal for the entire church body and community. These do not include staff meetings, conferences and retreats, youth functions, banquets, ladies ministries and weddings.
Just so we know that ministries like this are relevant and so necessary, Park Hill Baptist Church has a ministry of feeding a group of hurting and recovering men, women and yes, even children, called Celebrate Recovery. Doris O'Connell and her staff cook for this large group of people on a weekly basis. The ministry serves the purpose of living out one's faith through the medium of hope and the listening ear. Only those who have been on this journey can fully comprehend how much love and care is needed for the families and children of the recovering soul. Celebrate Recovery has a unique curriculum for the children as they enjoy the blessing of the Parson's Table!
Matthew 25:42 – The King will reply, "Truly I tell you, whatever you did for one of the least of these brothers and sisters of mine, you did for me."   
Our "faith" is worked out in many ways – how precious to recall that the Lord Himself prepared a breakfast of fish on the seashore to encourage His disciples. How grateful we all are for the various ministries of the churches in the 501 area code and in the world of need.  
Included are some of the favorite recipes prepared for groups of 150 by those who serve at Park Hill Baptist Church in North Little Rock. (Note the Breakfast Casserole recipe is for smaller groups).
Taco Soup
40 lbs. ground beef
2 packages frozen chopped onions
4 packages taco seasoning 
Pepper
4 #10 (large) cans of diced tomatoes
4 #10 cans of tomato sauce
2 #10 cans of chili beans
3 #10 cans chuckwagon corn medley
Cook beef in tilt skillet with frozen chopped onions. Add water, taco seasoning and pepper. Add diced tomatoes and tomato sauce. Stir and let cook. Add chili beans and chuckwagon corn medley. Simmer for 45 minutes. Add seasoning, if necessary.
Homestyle Meatloaf
60 lbs. ground beef
3 boxes saltine crackers, crushed
2 cartons of liquid eggs
2 #10 cans tomato sauce
2 #10 cans diced tomatoes
Salt
Pepper
Chopped bell pepper
Chopped green onion
Minced garlic
Topping: Ketchup and brown sugar
Mix all together and form into a log on sheet pan. Bake at 325 degrees for 1 1/2 hours.
Breakfast Casserole
1 pound pork sausage
1 package refrigerated crescent roll dough
12 eggs beaten
2 cups shredded mozzarella cheese
2 cups shredded cheddar cheese 
1/2 red and green pepper, chopped
1/2 onion, chopped
Salt and pepper, to taste
Mozzarella cheese
Press the crescent roll dough into a 9×13 inch pan and bake at 325 degrees until a little brown.
Sprinkle with cooked sausage.  
In a large bowl, mix the next six ingredients and pour over the sausage. Add salt and pepper to taste.
Bake 30-45 minutes or until a knife inserted in the center comes out clean.
Sprinkle with Mozzarella cheese to melt.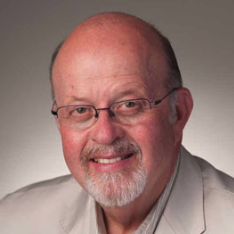 Latest posts by Don Bingham
(see all)