11 Dec

Overstreet excels for Raiders

by Mark Oliver

Cahill Overstreet is the gift that keeps on giving for Riverview High School. From the time he first donned a Raiders jersey, the senior guard/forward has made an immediate impact on one of the 501's most exciting basketball programs.  

"Cahill came to us from Nemo Vista after his freshman year," Riverview head coach Tommy Coleman wrote. "[In his first year at Riverview] in the first round of regional tournament, he scored the game-clinching bucket to put us in the Class 4A State Tournament. He played valuable minutes for us that year and helped us reach the state semi-finals."

A versatile playmaker, Overstreet's strengths quickly turned the senior into one of Riverview's most well-rounded athletes.

"Cahill is a great shooter with extended range," Coleman wrote. "His shooting ability helps our team score. It also stretches the defense and allows our other players to get driving lanes to the rim. On the defensive end, he only stands 5-foot-11, but he is a tough defender. Most of the time, he has to guard the post player on the other team for us. He is our best off-the-ball defender and is very good at getting vertical and contesting shots at the time. Most of all, he is one of our team leaders. He knows and will play any position on the floor we need him to. He leads by example on and off the floor."

After helping lead Riverview to the Class 3A regional tournament last year, Coleman has set his expectations high for Overstreet's final season with the team.

"Cahill is expected to continue his leadership on and off the floor," Coleman wrote. "He needs to be a scorer for us on the offensive end, and an anchor on the defensive end. He needs to stay out of foul trouble and make clutch plays for us at the end of the game to lead us to victory. He is expected to make the all-conference team for us again this year, and potentially be an all-state player."
Overstreet was selected to this year's 501 Basketball Team — 41 players representing the best the 501 has to offer both on and off the court. The team is sponsored by Conway Regional Health System, First Security Bank and Conway Orthopaedics and Sports Medicine Center. The senior was nominated by Coleman.
"It has been a blessing to get the opportunity to coach Cahill these last three years, and we are definitely going to embrace this last year we have with him in our basketball program," Coleman wrote. "He is a great basketball player, and an even better person."
One of three seniors for Riverview this season, Overstreet visibly embraces the responsibility of being a leader.
"Cahill is always doing what is asked of him and more," Coleman wrote. "He picks up and takes home some of his teammates from practice. He encourages and teaches on the floor. He invites and takes his teammates to youth group with him on Wednesday nights to worship God. He represents our basketball program, his teammates and community in the right way."
Off the court, Overstreet serves as Beta Club president and was voted Mr. Riverview High School, Most Likely to Succeed and Best Overall for his senior class. According to Coleman, the senior's fun personality and respectful demeanor make him easily likeable by all. 
"Cahill has a great relationship with all the faculty and staff at our school," Coleman wrote. "He is always listening and being respectful to his teachers and administrators. If a student needs help, he is always willing to lend a hand and be there for them." 
Outside of school, Overstreet can be seen spending free time with family and giving back to the 501 through his church.
"Cahill is the oldest of six siblings and is very family-oriented," Coleman said. "He takes pride in being with his family and helping raise his younger siblings. At home, you can find him playing sports, camping, hunting or fishing with his siblings and parents.
"He is also very active in his church and their youth group. In youth group, he will play the guitar or drums during worship service and give devotions from time to time. On Sundays and Wednesdays, he serves on their media team, and on Mondays, he is a member of the Micah 6:8 men's group to discipline men and help them become the leaders of their homes."
Riverview (3-2, 1-1) returns to action at Bald Knob at 7 p.m. Tuesday, Dec. 17.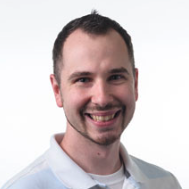 Latest posts by Mark Oliver
(see all)