23 Jun 2021

Out on a limb and loving it

By Dwain Hebda

The first time Chad Bryant saw a tree-climbing competition,

he was instantly hooked.

"It's super-fun," he said. "I can't tell you how many people I've seen who were walking through a park and are like, 'Whoa! What is this?' and sat there and watched and enjoyed it. It's a real good time."

As a tree care professional, the event took on a different significance. Not unlike rodeo, tree climbing competitions were built on proficiency in practical industry skills. Bryant quickly saw the events as living classrooms on how to do things right and safely on the job.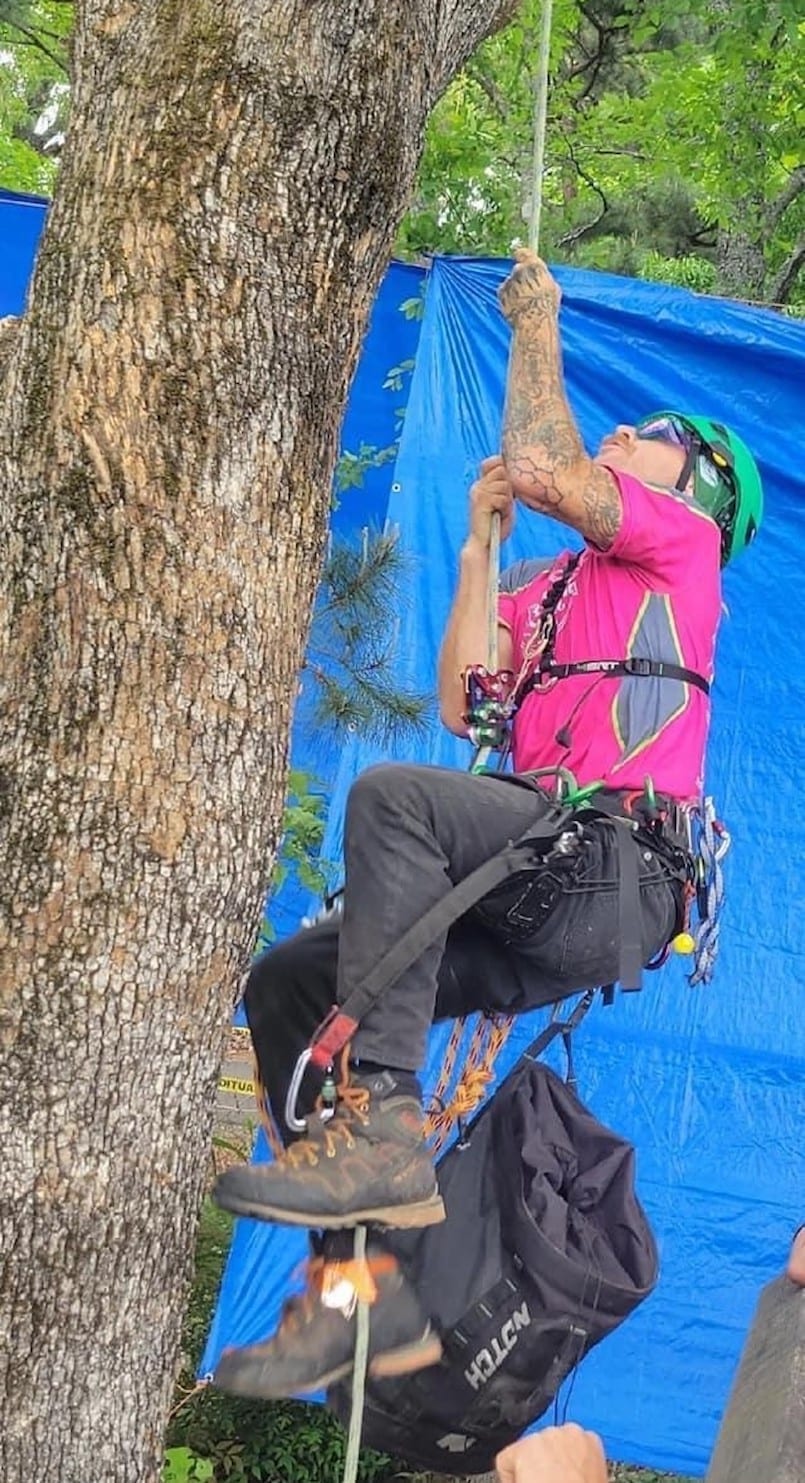 "Tree climbing competitions are arborist-specific," Bryant said. "It's a very safety-conscious environment. That's one of the big goals of the competitions, to promote safe work habits and to promote people being trained in rescue so that you can get somebody down in the event of an incident."
"Competitors are people who are doing residential tree care or people who are climbing trees to prune them. That's the reason a lot of people don't know about [competitions]; if you're not in the industry, it's not something you necessarily stay and watch and follow all day."
Bryant, founder and owner of Treegorilla in Cabot, started working for his father's lawn and tree care company in high school. Like a lot of outfits then, as now, it was a heavily learn-as-you-go operation.
"I have no formal training in arboriculture. I graduated high school and went to a couple years of college and decided I was going to make my living doing tree work," he said. "Working in my dad's business, we were not what I would call a professional tree service. We tried to look professional, but we didn't follow safety protocol. I can't tell you how many dangerous sights I saw. And we were not arborists by any stretch of the imagination."
His father eventually hired an arborist and working with that professional gave Bryant an appreciation for the science and craft of caring for trees. And it was the arborist who took him to his first competition. Today, he'll attend a handful of events a year and is the driving force behind the Natural State Tree Climbing Championship, which just wrapped its fourth iteration in May.
"We had 40 competitors; I believe we had 15 or 16 from Arkansas," Bryant said. "Once we completed those Arkansas spots, we opened it up to everybody else in the country and it filled up in like, 12 minutes. It was completely full and we had a 30-person waiting list."
The 2021 event, held in Hot Springs, attracted tree professionals from as far away as Maryland and Wisconsin. But the star of the show was a familiar face: Kyle Jacobs, 32, a Treegorilla employee who took home first place.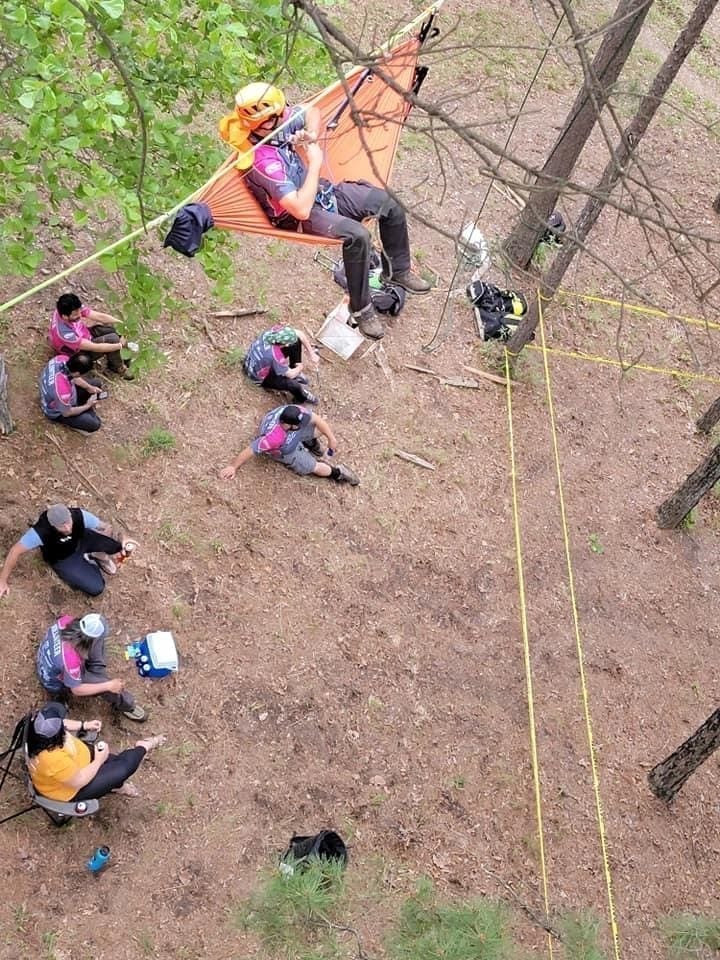 "Most of it is doing things that are difficult and making them look easy," Jacobs said. "It's a much more elegant sort of thing than timber sports with a lot of cutting. For the work climb, we start at the top of the tree, usually. There are four bells throughout the tree and we've got five minutes to make it to all four corners of the tree, ring the bell and simulate some sort of work task."
"At one station, for instance, there's a bucket with sticks in it. You throw those towards a target on the ground, which simulates missing a greenhouse and anything of value. It's a very fast event, running all through the tree in five minutes. The goal is to make it look smooth."
Jacobs, who's been competing for five years, had a very busy 2019 with nine competitions that took him through 26 states. He said in addition to bragging rights, the events make him better at his job by sharpening his mental and problem-solving side of the business abilities, as well as his physical skills.
"My job is incredibly demanding, physically," he said. "But I'm one of the guys who is more of a thinker, too. That's why aerial rescue is my favorite event; that's a scenario that somebody slipped and bumped his head or some rigging went awry and there's a branch on top of him. There's a dummy we have to bring down out of the tree with additional safeties in place. You have to assess the situation, access the tree and get [the dummy] to the ground in five minutes."
Bryant, who's begun introducing age-appropriate elements for kids at the NSTCC, said competitions are key to building the next generation of safety-conscious tree professionals."It opens the eyes of kids, but it also opens the eyes of guys who have been doing tree work wrong," he said. "I was one of those guys and that's probably one of the biggest reasons why I've continued to stay involved in these competitions. I know how important this is for helping to make our industry better. It's one of those things that you get passionate about."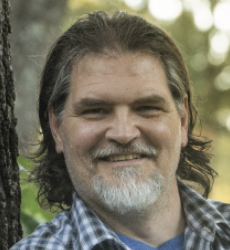 Latest posts by Dwain Hebda
(see all)