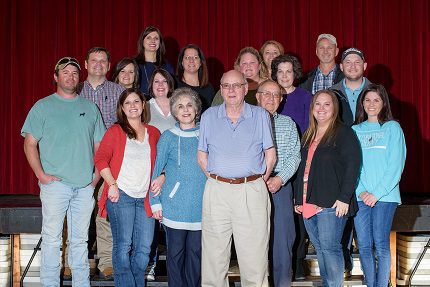 09 Apr

Organizers announce plans for Sacred Heart Bazaar

Members of the Sacred Heart Bazaar Committee are making plans for this year's event, scheduled Friday, June 1, and Saturday, June 2, in Downtown Morrilton.


Bazaar committee chairmen are bazaar chairs Patrick and Katie Hartman, bazaar co-chairs Dustin and Megan Voss, and midway chairs Ryan and Haylee Beck. Other committee members include Alisha Koonce, Kris Poole, Laura Gottsponer, Susan Buser, Annise Ryan, Yvonne Zachary, Todd Hoyt, Becky Lewandowski, Denis Drilling, Ray Berkemeyer, Kimberly McNabb, Abby Parham, Buddy Greeson, Delores Hartman, Father Harris, Lesley Lentz and Vince Lentz.


There will be numerous concession items both nights, including hamburgers, tacos, pizza, ice cream and much more. On Saturday night from 5 to 7:30 p.m., the traditional spaghetti and sausage / turkey and dressing dinner will be served, family style. The all-you-can-eat meal will be served in the air conditioned gym. Takeout meals will be available 4 to 6:30 p.m. 

Various booths and games are planned. New this year will be video gaming stations, an escape room and Plinko. Returning are bingo, kiddie land, bounce houses and more.

The raffle grand prize is a 2018 Jeep Wrangler 4×4. Other prizes include a $1,000 Rackley Furniture gift certificate, a $1,000 Sue Smith Vacation travel voucher, cash prizes, an Apple iPad, an Apple watch, a Google Chrome book and more. Tickets may be purchased in advance at the school office on St. Joseph Street, by calling 501.354.8113 or at sacredheartmorrilton.org. All proceeds benefit quality education for Sacred Heart.