27 Nov 2019

Nutt evolving in junior year for Bigelow

by Levi Gilbert

Last season, the Bigelow senior girls basketball team finished 31-4, including a trip to the 2A state tournament. Jill Nutt played a big role on the team a year ago as a sophomore, but this year, she knows her role can't stay static. It has to grow and evolve in her junior campaign. 

"So far this season I have realized that having a good game doesn't always mean scoring a lot of points," Nutt said. "This was the hardest thing for me to learn because last season scoring was a big part of my game and still is, but this season I am looking to have a wider range of stats. Last year, I was all about just scoring, and now I want to have just as many assists, rebounds and steals as I do points!

"As a team, we want to win a state championship. We all work so hard and put forth our best effort every day at practice and at every game, and we have such a tight bond that I believe we will be able to achieve our goal."

Nutt, a junior shooting guard for Bigelow, was selected to this year's 501 Basketball Team — 41 players representing the best the 501 has to offer both on and off the court. The team is sponsored by Conway Regional Health System, First Security Bank and Conway Orthopaedics and Sports Medicine Center. The senior was nominated by her new head coach, Jeff Gifford.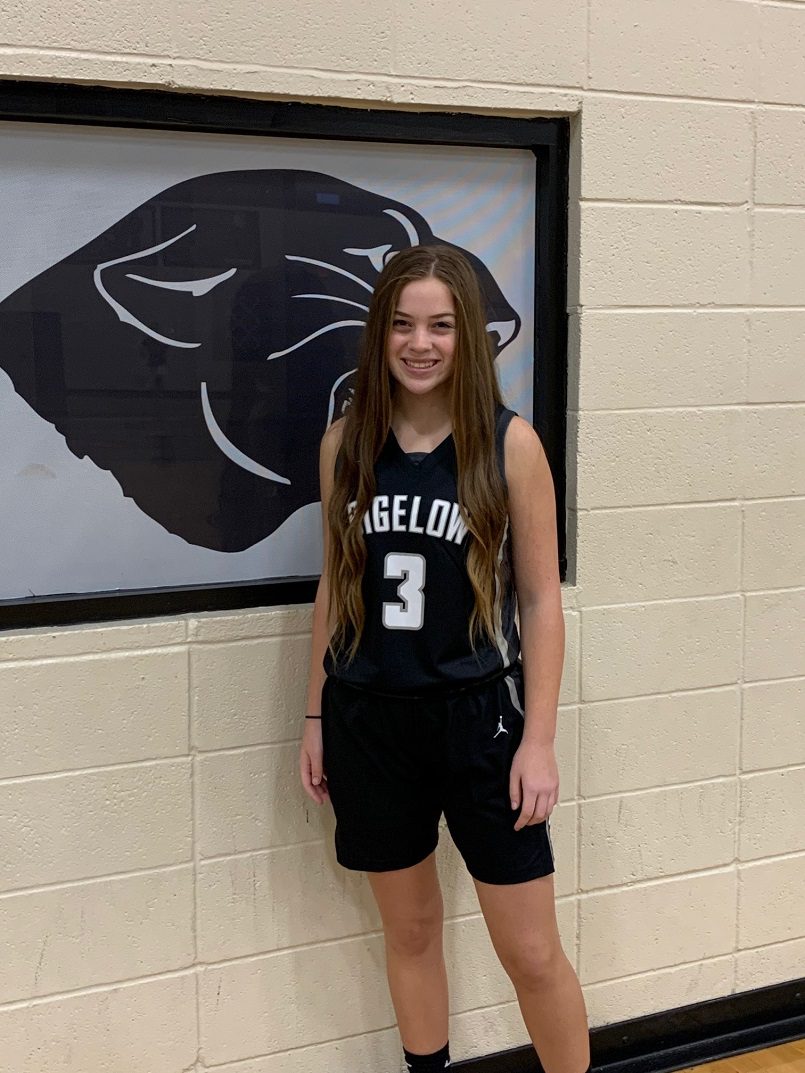 "She is an amazing shooter," Gifford wrote in his nomination. "She was our go-to scorer as a sophomore. She sees the court extremely well, and she doesn't force shots. She takes what is given whether that is a great pass or an open shot.
"Her work ethic is what allows her to excel. I expect her to lead the way on the court [this year] with effort, energy and consistency."
For Jill, basketball has always been very much a family affair — specifically a sisterly bond. One of her older sisters, Holly, played high school basketball when Jill was young.
"I loved watching Holly and always wanted it to be me out there on the court," Jill said. "From the moment I became interested, my parents always did whatever they could to make me a better player and to get me to where I am now. Growing up in an athletic family and always watching and being around the sport and thinking how awesome it would be for me to be out there is what pushed me."
Jill got to play along her other elder sister, Leah, last year. This year, Leah is a senior, so this season will mark their last opportunity to play together. 
"Having my sister on the team has been one of my favorite memories," Jill said. "Just being able to have someone who is always pushing me to reach my goals and doing more than what I thought I could do because she knows I can and believes in me is something I will always be thankful for. 
"I am so thankful for my family for always being there and helping me reach my goals no matter what they would have to do to help. They would always find a way to make sure it was done. My family inspires me a lot, they always push me to be my best and to always do the right thing."
Off the court, Jill is involved in National Honors Society, Future Business Leaders of America and Beta Club. She attends church at St. Boniface. 
Bigelow plays host to Conway Christian at 6 p.m. Tuesday, Dec. 3. 

Latest posts by Levi GIlbert
(see all)