28 Apr 2021

Nighthawks softball sweeps on Sophomore Day

HOT SPRINGS — The National Park College (NPC) Nighthawk softball team concluded its regular season with two wins over Arkansas State University's Club team on Sunday, defeating the Lady Red Wolves 13-7 in game one and 10-1 in game two on Sophomore Day at Hot Springs World Class High School.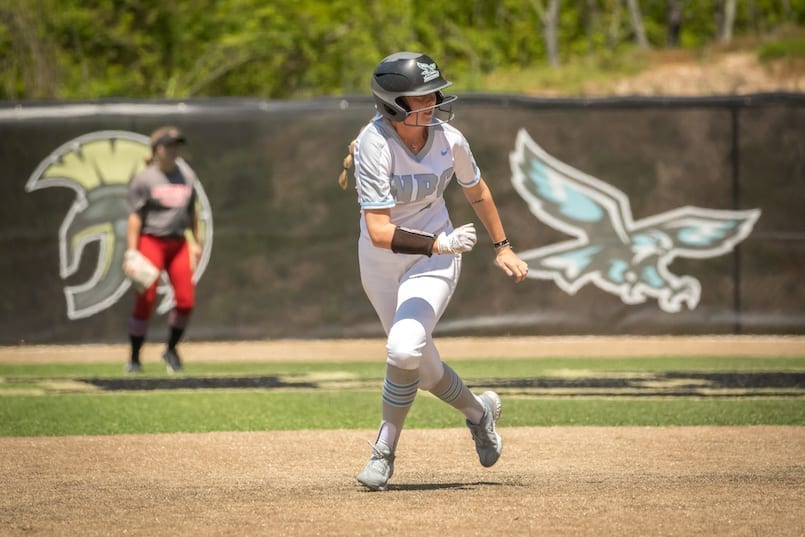 Before the game, NPC honored its six sophomores — Hannah Harvey (Lakeside, CA), Sarah Todd (Conway), Emily Cecil (Conway), Kaley Joseph (Prescott), Jessye Rowland (Bonnerdale) and Quashia Dickens (Gurdon) — for their outstanding contributions to Nighthawks softball.
After falling behind, 2-0, in the top of the first inning in game one, the Nighthawks (23-17) plated a run in the bottom of the first inning to cut the lead in half. A two-run home run from freshman Shelby Tindall (XX) gave NPC a 3-2 lead in the third inning.
In the bottom of the fourth inning, NPC erupted for 10 runs. Cecil, Tindall, Harvey and freshmen Baley Williams (Alma) and Kya Schmidt (Greenwood) each had RBIs in the big inning. The Lady Red Wolves answered back with four runs in the top of the fifth inning to keep the game alive, while adding another run in the sixth, but could not complete the comeback.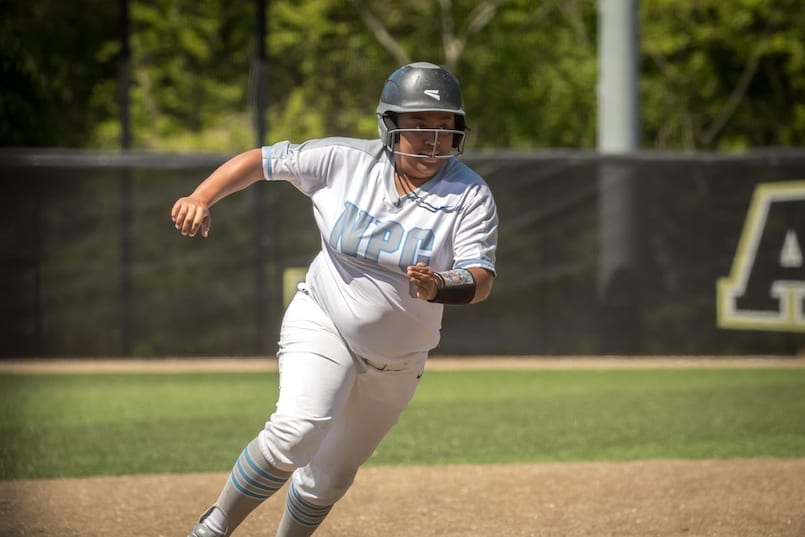 Todd earned her 12th win of the season, allowing six runs on five hits through five innings, striking out one. Cecil finished Tindall and Cecil led NPC at the plate with three hits and four RBI apiece while Schmidt contributed two hits, two RBI and three stolen bases in the win.
In the series finale, the Nighthawks cruised. After allowing a run in the top of the first inning, the Nighthawks plated two in the bottom of the inning to grab an early lead. NPC padded the lead in the second with four runs, behind RBI from freshman Madeline Bruce (Conway), Cecil and Rowland. After adding two runs in the fourth inning, freshman Madalynn Thompson (Bryant) walked the Nighthawks off with a two-run home run in the sixth inning to complete the series sweep.
Freshman hurler Ruby Hause (Bauxite) notched her third win of the season in the complete game victory, allowing one run on 10 hits through six innings. NPC tallied 13 hits in the win, led by three hits apiece from Cecil and Bruce.
NPC competes in the NJCAA Region II Tournament, held in Pryor, OK on May 5-7.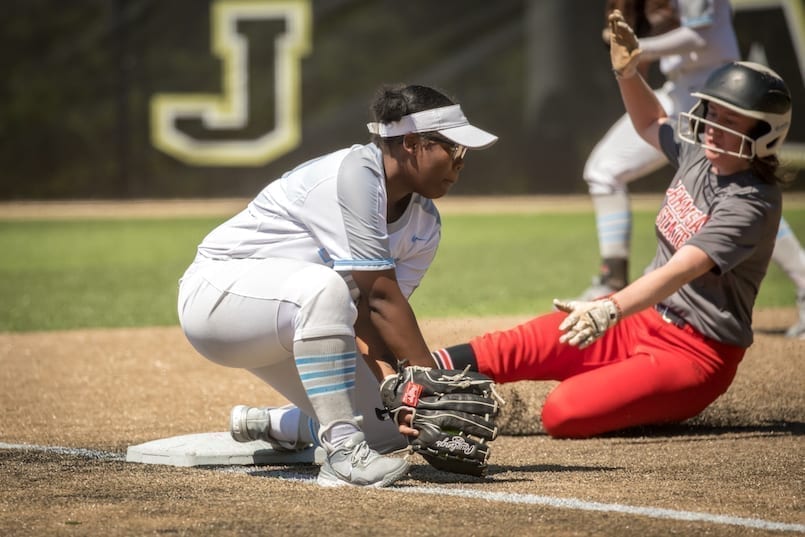 For more information on schedules, rosters and more, visit Nighthawks Softball online. Fans can also follow the Nighthawks all season on social media.
Facebook: Nighthawk Athletics
Twitter: @NPC_Nighthawks
Instagram: nighthawkathletics      
Snapchat: npnighthawks