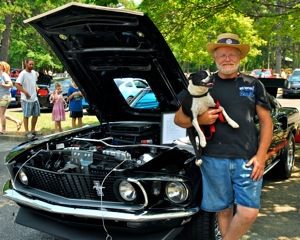 18 Jun

'Mustangs On The Mountain'

by Janna Virden


Several hundred people came to hear the roar of engines on Petit Jean Mountain on Sunday, May 27, as part of the annual Mustangs on the Mountain Show and Shine event.

Car owners came to compete and care enthusiasts came to admire new and old Ford Mustangs and other Ford model cars and pickups on the parking lot of the Museum of Automobiles.


"Classic cars are like a time capsule…taking you back to the day when they were on the road," said Edwyne Rogerson of Russellville.


Joe Johns of Briggsville (Yell County), winner of the Craftsman Award, said he loves to work on old cars. He said the metal work involved in restoring one is like "a piece of art work."


The event helps raise money to operate the museum.