29 Sep 2020

Multitalented in Maumelle: Senior is musician, National Merit Semifinalist and so much more

Like a lot of people his age, Clayton Boothe of Maumelle doesn't know exactly what to expect out of his senior year. Asked what it's like to be a high schooler in the era of COVID-19, the 17-year-old musician waxes philosophically.

"The other day someone said to me something that I hadn't really thought of," he said. "They said the Class of 2020 missed the last two or three months of school. They missed their prom and their graduation. We're going to miss everything that they didn't, which is really difficult to think about.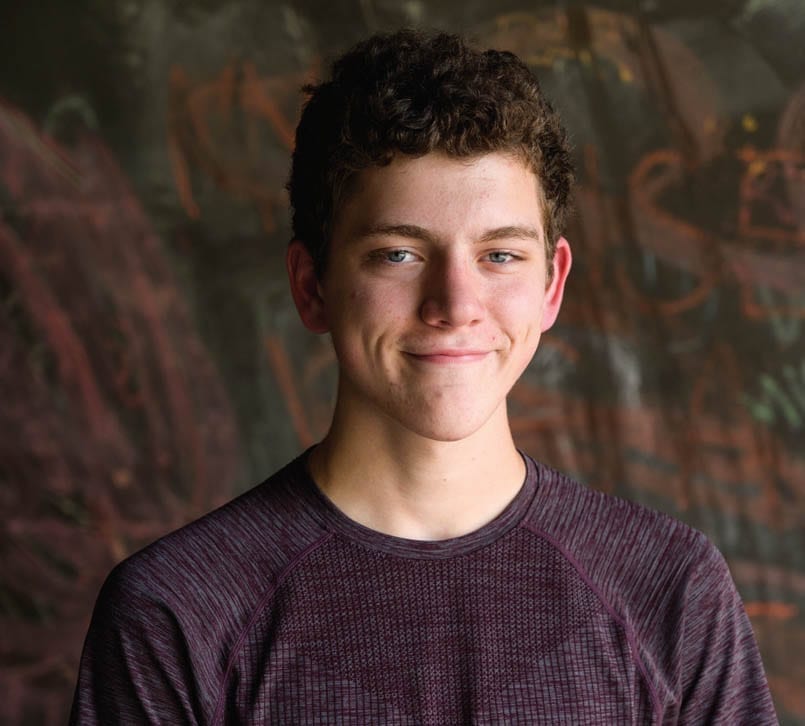 "Their senior year was cut short, but ours is not going to start as it normally would for months, if it ever even does. So, this year will definitely be a lot less than it normally would."
Boothe is a son of Tom and Kelly Boothe. His older brother, Carson, is entering his sophomore year of college at the University of Central Arkansas in Conway where he's studying psychology. He grew up in a household that preached the value of developing a broad spectrum of interests.
"Honestly it was really just a bit of everything, education, faith, music," he said. "Everything has always been kind of balanced pretty evenly for prioritization from how I was raised to how I think about things. Just, trying to excel at a variety of things instead of focusing on one thing."
Thus, the pinch of the pandemic is likely to be felt even more keenly by Boothe than some of his classmates, given his wide range of activities. He enters his final year top-ranked in his class academically, is captain of the Quiz Bowl Team and founder of the Maumelle High School chess team. He's got two or three new clubs in mind he'd like to get going at school, but is unsure if that will happen due to COVID-19. This summer, he was selected for the prestigious Arkansas Governor's School.
"I applied for mathematics, which led me to believe that it was going to be focused on mathematics, but it was actually less about the subject focus," he said. "There were definitely mathematics classes, but it was more about learning how to affect social change and how to help society, which I didn't expect. It was welcomed; it was much needed, especially right now.
"I would have preferred it to be in person on the Arkansas Tech campus. It was all virtual this year, but I still got a lot out of it and I would definitely recommend anyone else to attend. It was a really, really good experience."
Those accomplishments alone would make him a shoo-in for accolades such as National Honor Society, of which he's a member, but Boothe's achievement doesn't stop there.
Booth has been named a 2021 National Merit Scholarship Program (NMSP) Semifinalist. According to the National Merit website, this program honors individual students who show exceptional academic ability and potential for success in rigorous college studies. Approximately 16,000 semifinalists were chosen from more than 1.5 million juniors that entered the program nationwide.
Additionally, he's a musician. "I've played piano for about 12 years, as well as trumpet and bassoon in the school band," he said. "I'm part of the Arkansas Symphony Youth Orchestra, as a principle trumpet player. I've done that for four or five years and it's a lot of fun. It's a good chance to experience professional quality music. You can relax and have a good experience. I also got first band, first chair at All State on trumpet."
Boothe got his start in music early in life when his parents, in his words, forced he and his brother into six months' worth of piano lessons.
"I was about 4 years old," he said. "After six months I wanted to keep going and he didn't. Since then, I just loved piano.
"For me, it's just expanded the way I think about things and helps me to be more open to new things. It's kind of hard to describe; it's just a good way to express myself."
Boothe's other means of self-expression is through creative writing. He said he's started a novel several times when he was young, though is frustrated by never having seen it through to completion.
"I've actually never finished a novel, which is problematic," he said. "I start writing one, I get about 50 pages in and then I go back and read it and I realize that it's really bad.
"I started writing my first one probably in second grade and I thought it was really good at the time, but it was definitely not. Same thing for one I started in sixth grade and then in eighth grade. And now I'm working on one that hopefully is going to be a lot better. It actually has a theme, an actual plot. It's an actual book."
Boothe said a silver lining of the pandemic is that he expects his schedule to slow down a bit allowing him to focus on his college search. He's currently leaning toward Northwestern University in Chicago where he'd like to study music composition and creative writing.
"I have several different interests," he said. "I'm not sure what I want to focus on going forward, but I definitely want to keep doing a little bit of everything – keep writing music, keep writing books, keep doing math and science, keep playing piano. I don't know exactly what I'm going to be relying on the most, but I do want to do as much as I can."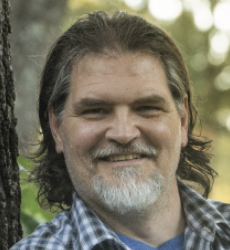 Latest posts by Dwain Hebda
(see all)