28 Oct 2020

Motes, Hornets back in action in 5A Central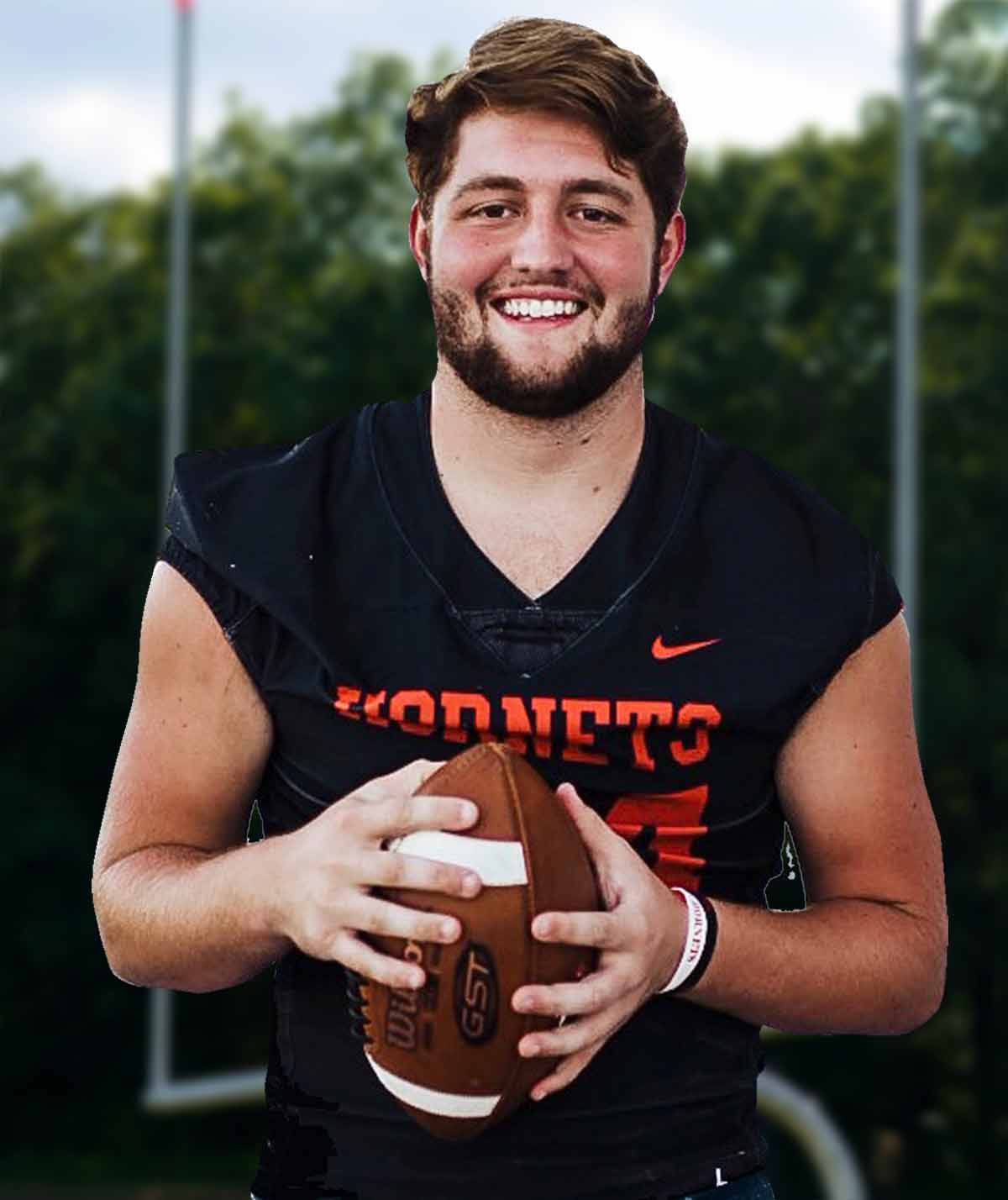 by Levi Gilbert
Although his senior season has been interrupted by COVID-19, Houston Motes and the Maumelle Hornets are back on the field and fighting for a top seed out of the 5A Central.
After winning four games in 2018, the Maumelle Hornets doubled up in the win column with an 8-3 record last fall. It was the everyday hard-working mentality of players like Houston Motes that helped the Hornets finish third in the 5A Central.
"Houston's work ethic and attitude have been a huge part of our team culture changing for the better," said Maumelle Head Coach Kirk Horton. "He is a physical kid with a motor."
Last fall, Motes started every game at tight end and also played some on the defensive line, in addition to handling deep snapping duties for the Hornets. Maumelle lost just two games during the regular season, both of which were to fellow 5A Central foes — Pulaski Academy and Little Rock Christian. Both of those teams ended up in the 5A state championship game. Maumelle fell in the first round of the playoffs to Texarkana, 24-21, last fall.
After missing three consecutive games this season because of COVID-19, the Maumelle Hornets (3-2, 1-1) returned to action last week in 5A Central play. Maumelle defeated White Hall, 21-14. The last time the Hornets had played was in a 27-17 loss to Little Rock Christian to open 5A Central action back in September. 
"We need to realize that we can compete with anyone in the state when we are on top of our game," Motes said. "We need to stay focused and simply execute what we know to do. I'm truly confident in our team this year. This is the most focused team I have ever been a part of, and we have everything we need to be a state championship contender."
In his senior season, Motes has hauled in five catches at tight end for 63 yards and one score.
Motes was selected to this year's 501 Football Team — 24 players representing all 11 counties of the 501. The team, sponsored by Conway Regional Health System and First Security Bank, boasts the best the 501 has to offer both on and off the field. The senior was nominated by Horton.
"He is a high character person who genuinely cares for people," Horton said. "He volunteers with our middle school and youth programs. He is respectful and hard working."
Maumelle heads to Beebe with kickoff set for 7 p.m. Friday, Oct. 30.

Latest posts by Levi GIlbert
(see all)