05 Jun 2023

Mosaic Templars Cultural Center to host 'Juneteenth in Da Rock 2023'

Posted at 6:26 PMh

in

News

LITTLE ROCK —The Mosaic Templars Cultural Center will host its 14th Annual Juneteenth celebration "Juneteenth in Da Rock" beginning with the Juneteenth Flag Raising Ceremony at 10:30 a.m. on Thursday, June 15, at the Mosaic Templars Cultural Center, 501 W. Ninth St. and along historic West Ninth St. in Little Rock.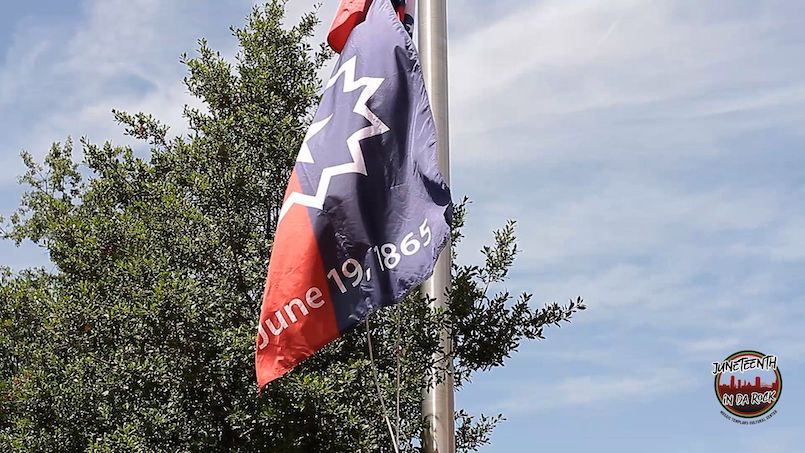 "Juneteenth is the most widely known celebration of emancipation in the United States and we are proud to be part of the Arkansas celebration," said Mike Mills, Arkansas Department of Parks, Heritage and Tourism secretary. "Each year, Mosaic Templars Cultural Center's 'Juneteenth in Da Rock' draws visitors from across the region, showing them the best our state has to offer."
The Juneteenth Flag Raising is the ceremonial start to the weekend's events. A color guard will raise the Juneteenth Flag with the accompaniment of the Black national anthem, "Lift Every Voice and Sing." Admission to the flag raising is free and open to the public.
"While the Juneteenth holiday is celebrated nationwide, at its core it is a local celebration — each state, each community has its own traditions that complement the national celebration," said Jimmy Bryant, director of Arkansas Heritage. "The Mosaic Templars Cultural Center's Juneteenth festival incorporates the local and national traditions, creating a truly authentic Arkansas experience."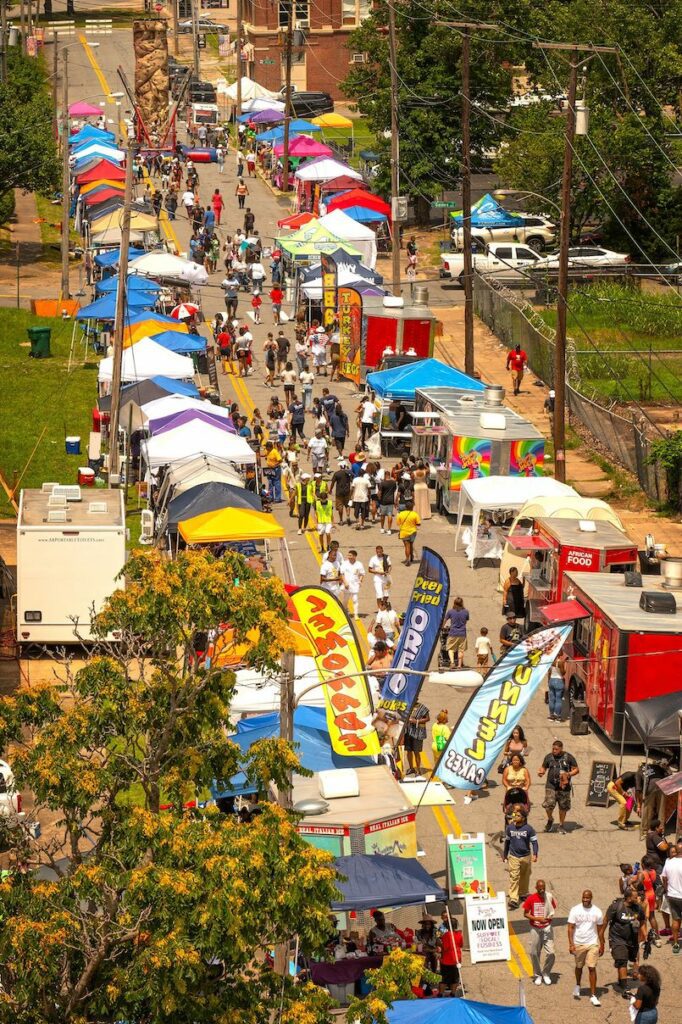 Beginning at 7 a.m. on Saturday, June 17, at the Mosaic Templars Cultural Center, the Juneteenth 5K Run/Walk celebrates health and fitness in the community. Registration is required. The cost to register is $55 and late registration is open through June 17. The run/walk route will pass through some of Central Arkansas's most notable historic African American communities and landmarks. Visit juneteenthlittlerock.com to register.
The Juneteenth in Da Rock Street Festival is the state's premiere Juneteenth celebration with live music from local and nationally recognized artists, over 120 vendors, food trucks, a family-focused kids' zone, sensory-friendly quiet zone and a health and wellness village with free health screenings. The street festival begins at noon on Saturday, June 17, at Mosaic Templars Cultural Center. Admission is free and open to the public.
"It's an amazing feeling to be able to build this festival right here on historic West Ninth Street because that is what 'Juneteenth in Da Rock' is all about; our history, our freedom and our culture," said Quantia "Key" Fletcher, director of the Mosaic Templars Cultural Center. "We want everyone to join us in celebration and share that sense of community."
Nationally recognized artists appearing live at Juneteenth in Da Rock include Grammy Award-winning R&B artist MÝA and critically acclaimed Gospel artist Nakitta Clegg-Foxx.
Aretha's Beverages has partnered with Mosaic Templars Cultural Center to offer the official drink of Juneteenth in Da Rock! – Aretha's Strawberry Lemonade with Basil. The drink honors the Juneteenth tradition of red food and drinks as a symbol of resiliency and strength and will be available soon to purchase at Loblolly Creamery as part of a Juneteenth ice cream float; at The Capitol Hotel's bar and restaurant as part of a signature cocktail made with a Delta Dirt product; at select Edward's Food Giant stores, Community Bakery, 42 Bar and Table, Sims Bar-B-Que on Barrow Road and Copper Grill.
In addition to these events, there are eight events across the state that are celebrating Juneteenth alongside the Juneteenth in Da Rock festival. These affiliate events will carry the spirit of the holiday throughout Arkansas and will bring more opportunities for people to enjoy the festivities. More information and a full list of affiliate events is available at JuneteenthLittleRock.com.