01 Feb 2023

Miller leads for Harding in Kansas

PITTSBURG, Kan. — Five members of the Harding women's indoor track team were in action Saturday at the Wendy's Pittsburg State Invitational.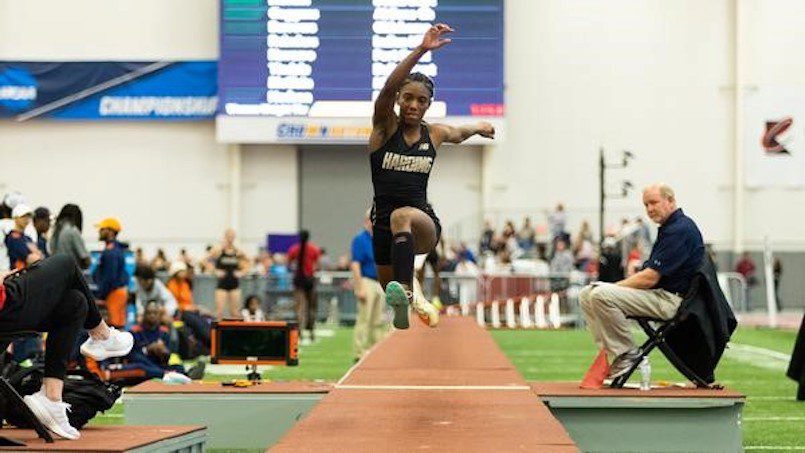 Junior Mariah Miller was Harding's top finisher, placing fourth in the triple jump. On both her first and fourth of six jumps she landed at 11.49 meters or 37 feet, 8.25 inches. Miller also ran a PR of 8.18 seconds in the 60 meters.
Senior Jenna Akins also turned in a top 10 finish. She placed ninth in the triple jump at 11.12 meters or 36 feet, 5.75 inches. She also had a PR in the 60-meter dash in 8.06 seconds.
Senior Cooper Monn placed 12th in the shot put (12.46m) and 13th in the weight throw (14.99m). Junior Kaylee Hausam placed 23rd in the shot put (10.44m) and 24th in the weight throw (13.28m).
Freshman Karyna Vehner placed 13th in the pole vault, clearing 3.27 meters or 10 feet, 8.75 inches.