26 Apr 2019

Memorial rodeo: Young man was 'living the life he loved'

by Sonja J. Keith

Russ Campbell had a love of people and rodeo. In May, family and friends will remember the teenager at the inaugural Russ Campbell Memorial Scholarship Rodeo.

The memorial rodeo is planned Saturday, May 18, at the 2 Bar 2 Arena, also known as the Crossroads Cowboy Church, in El Paso (White County). The pre-show begins at 5:30 p.m., with the main performance at 7.

Russ, a son of Todd Campbell of Conway and Cindy Campbell of Damascus, was 19 when he died on Mother's Day last year. He and a friend, Tyler Smith, were returning from a rodeo to spend the holiday with their moms when their vehicle crossed the center line in Boone County and hit a vehicle head-on. Russ and Tyler died at the scene.

Russ was a 2016 graduate of South Side High School at Bee Branch. His brother, Riley, is a senior at South Side.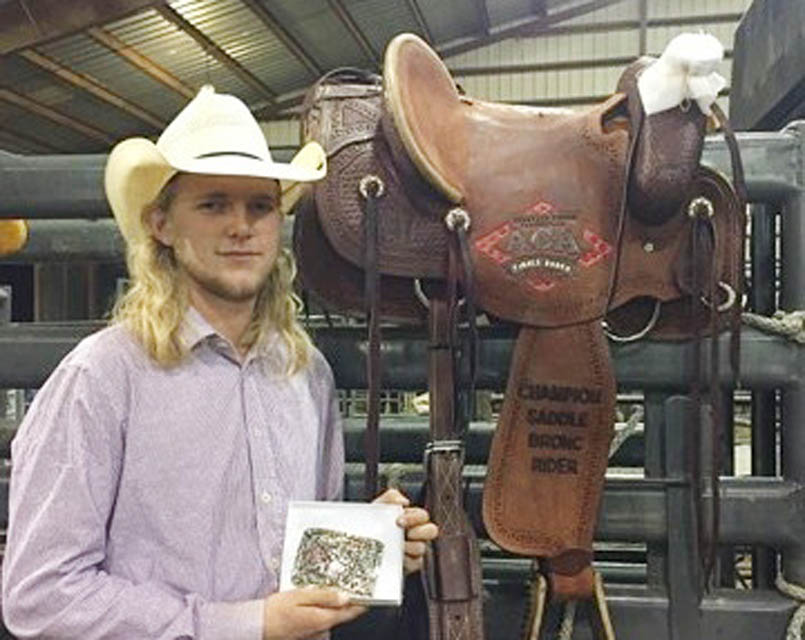 Among his rodeo awards and honors, Russ qualified to attend the National High School Rodeo Finals in Wyoming and was awarded best Bronc Rider in Arkansas in 2017. He attended Neo University in Oklahoma, but later decided to pursue his dreams of travel and rodeo full time. Todd said his son was loving his work, "cowboying for a living," and still competing at rodeos.
The idea to create a memorial rodeo was born shortly after the funeral for Russ. Todd was approached on a couple of occasions by friends – including Terry Horn and Kevin Meek – to plan a memorial rodeo. "I felt like everything was in place and it seemed to be what was supposed to happen," he said.
A non-profit organization called the Russ Campbell Foundation was established. In addition to Todd, board members are Kevin Meek, Terry Horn, Crystal Meek, Darin Lively, Shane Fryar, Mark Orgier, Drew Johnson, Kolt Forinash, Nathan Powers, Shai Meek, Chantel Lively and Staci Orgier.
Todd was adamant that the rodeo generate funds to be used for scholarships for young people pursuing a college, junior college or vocational education. Proceeds will also be used to help young people interested in rodeo. "We just want to help young people get a start in life with these scholarships," he said.
The memorial event has been sanctioned by four associations – ACRA (American Cowboy Rodeo Association), CRRA (Cowboys Regional Rodeo Association), ACA (Arkansas Cowboys Association) and ARA (Arkansas Rodeo Association). Russ belonged to each. According to Todd, two associations typically sanction an event, but he feels having four is a testament to his son. 
A memorial rodeo for his son's friend who was also killed is planned the following weekend. "It's surreal to see your son's name listed as a memorial rodeo (on the online list of rodeos)," he said. "Sadly, there are more memorial rodeos for young people."
Next year, the Russ Campbell Memorial Rodeo will be moved to the Saturday of Mother's Day to coincide with the date of the tragic accident.
Todd is appreciative of everyone who has helped in the planning of the rodeo, the volunteers and those who have made donations. He said that working on the event has kept him busy and occupied his mind. But, nothing can truly help with the tremendous loss.
Growing up, Todd was interested in rodeo but did not have an opportunity to participate. He said Russ started mutton busting when he was 6 or 7, but decided to focus on baseball when he was ages 8 to 10. When he was older, after attending a rodeo and watching it on television, Russ wanted to try calf roping and later decided to pursue saddle bronc riding.
When he was 14, over a Labor Day weekend, Todd took Russ to Lyle Sankey's Rodeo School in Kansas so "could get an idea of whether he liked it." Todd recalls on the final day Russ had a chance on a bronc. "It ran straight for the fence…The bronc put the brakes on and he slammed up against the panels…He got up and said, 'I like this.'"
The following month, Russ broke his arm in his first rodeo. "For a lot of people, that would've sealed the deal, but not for him." Russ had to wait eight weeks before he could return to rodeo. "He came right back at it."
Todd and Russ were "pretty tight" and had a special connection. "He and I had the same outlook on things. We didn't get bothered by a whole lot at all." He said Russ "always had a smile that would stick in your mind." He described his son as extremely outgoing. 
"He never met a stranger, never. He would talk to anybody."
The two would sometimes talk about their outlook on life. "I would tell him, 'Live, don't just exist' and that was his motto moving forward. That's a message that touches all of us," Todd said. "We forget to live. It's not about possessions. It's about the memories we make when we are alive." 
Todd recalled reading an article about Steve Jobs and his perspective on life right before his death. "We have to make that conscious choice to live and he (Russ) did," he said, wiping away tears. "I envy him for that."
Todd was 19 when his dad passed away after battling cancer. "At that time, I thought a piece of me died. I still miss him," he said. "When you hear one of your children is gone a piece of you literally dies." He said he has a better understanding of what parents who have children battling serious illnesses go through. "It's not something I would wish on the worst of people."
Todd is thankful that at the end of his son's funeral service, held at Bee Branch Baptist Church, that one of the directors asked the family to stand and turn around. What he, Russ' mom and brother saw, was every pew on every aisle filled and the foyer full of people paying their respects. "That was pretty amazing to know your 19-year-old son touched that many people in one way or another."
Russ "enjoyed life and he made people around him enjoy life," according to his dad, who recalled a conversation he had with his son one time and a comment about "loving the life I live." He said Russ was "living the life he loved. That's what he was doing."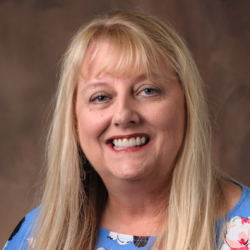 Latest posts by Sonja Keith
(see all)