23 Mar

Math, muffins and memories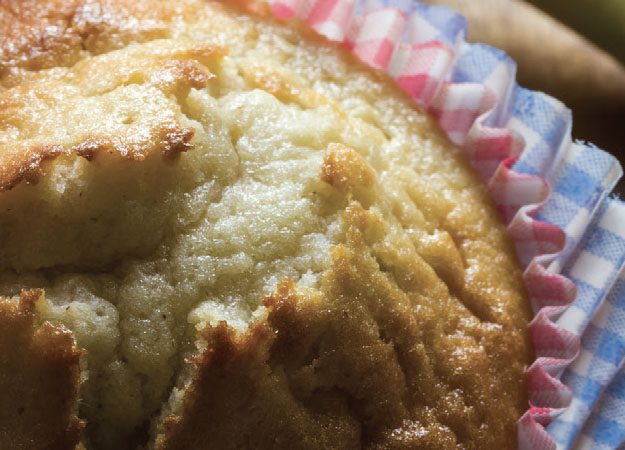 We're a homeschool family, and a part of our curriculum is for our kids to learn valuable skills at home. We do math, reading and writing, but we also try to incorporate these lessons in to other skills that are important, for instance, household responsibilities.
The other day, our son, who is in kindergarten, thought we were just playing a game with money when I was really reinforcing his math lesson. When we started skip counting and I used a term from the lesson, he caught on and said, "Hey, this isn't school time." I was busted, but I also reminded him that we learn for a reason, and those lessons are used every day.
It's obvious that math can be used in cooking. It's a fun way to teach kids that math is important and can also be yummy. Having your kids in the kitchen with you can also create fun memories that you will both cherish.
When I really miss my grandma, I love to make some of my favorite foods that remind me of her. There were just some things that only she could make taste amazing, and I remember the conversations we would have and what it was like to be in the kitchen with her. I cook with my kids so they will have the same type of memories.
One of my kids' favorite recipes is a healthy banana muffin. They love watching our bananas get really ripe because they know that they can be used for these banana muffins. I love knowing that even though I'm not the greatest cook, there is something that I can make with my kids that they look forward to and talk about being one of their favorite foods.
Healthy Banana Muffins
1 large egg
3 large (1 1/2 cups) very ripe bananas
1/2 cup applesauce, unsweetened
1/4 cup maple syrup or honey
3 tablespoons olive, avocado or coconut oil (melted)
1 teaspoon pure vanilla extract
1 teaspoon baking powder
1/2 teaspoon baking soda
1/4 teaspoon salt
1 1/3 cups whole wheat or spelt flour
Preheat oven to 375 degrees and spray non-stick 12-muffin tin with cooking spray. Set aside.
In a large mixing bowl, lightly beat the egg. Add bananas and mash well. Add remaining ingredients, except flour, and whisk to combine. Now add flour and gently stir until well incorporated. Do not over mix otherwise muffins will be tough.
Fill each tin almost full with batter. (I used a regular ice cream scoop.) Bake for 22 minutes or until a toothpick inserted in the center comes out clean. Let muffins cool for about 5 minutes and transfer to a cooling rack to cool off completely.