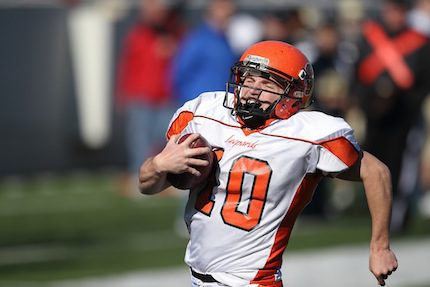 12 Aug

MALVERN: Leopards fighting to return to state finals

Classification: 7-4A
Coach: John Fogleman
Last Season: 12-3 (6-1)


Malvern lost only one conference game in 2011 — 47-16 at Pulaski Academy. Almost two months later, the Leopards faced Pulaski Academy again in the state finals.
Unfortunately for the Leopards, the results were the same.

Senior Austin Warford (5-10, 185) returns for his third year at quarterback. The Leopards also return two seniors to the backfield — Jahkery Dupree (5-7, 165) and Tim Hardimon (5-10, 185).
A group of seniors return on the offensive line, including Jakob Elliott (5-6, 215), Justis Danner (5-10, 225) and Trey Broughton (6-2, 290).

Senior Mason Morgan (5-11, 250) provides strength and size on the interior of the defensive line.
Junior Jesus Torres (5-3, 155) handles the Leopards' kicking duties.

With Pulaski Academy removed from the 7-4A, the Leopards are poised to take the conference outright in 2012.