22 Mar 2019

Love at first sight: Couple enjoy warm, inviting home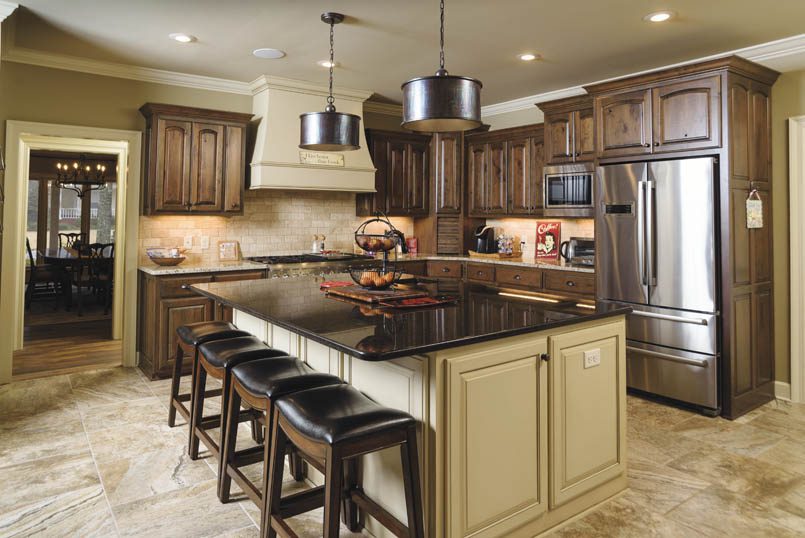 by Sonja J. Keith
Mike Kemp photos
Jan and Granger Davis have created a warm and inviting home in a West Conway neighborhood – which originally attracted the couple.
The couple will have been married 26 years in May. They have two children: Carson (23) and Emma (20).
Jan and Granger purchased the home – built in 1984-1985 by the late Frank and Dorothy Robins – in June 2016. They toured the home on a Sunday and by the following Sunday, they made an offer that was accepted.
"We had been keeping our eyes open for our next and final home for a couple of years and were not in a big hurry, but heard about the Robins home coming available and we decided to look at it, said Jan. "Initially, we did not think it would work because we wanted a larger backyard, but decided to look at it anyway. We immediately fell in love with it and wanted to see if we could make it work for our needs."
Jan said that as the couple thought about their next home, they had considered the idea of building. "Granger had talked to Brad Johnson of Acadia Homes," she said. "Before we even made an offer on the Robins home, Granger had Brad meet him there to see if the changes we wanted were possible. During that conversation, Brad expressed an interest in doing the remodel which was a big plus for us."
Most of the renovations were considered cosmetic and included paint and flooring. "However, there were a few rooms that we took down to the studs and started over. By the time it was over, we had taken about a year and a half. I'm pretty sure we were the talk of the neighborhood with our dumpster and portable potty on site for that long!"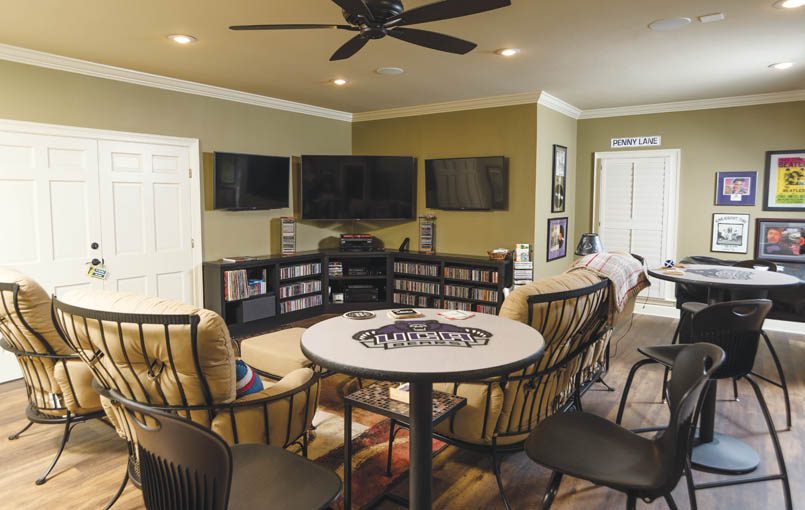 The couple enlisted the help of interior designer Lana Ellison to help with the renovation. She offered suggestions on paint, floor tile and countertops. 
After the couple moved in on Veterans Day in 2017, Lana took the couple's artwork and placed it throughout the house, in time for the couple to host Thanksgiving for their family. Lana grouped items together in a unique way. "I never would've thought of that in a million years," Jan said. 
The couple wanted large spaces to host family and friends. At that Thanksgiving, Granger said there were about 26 gathered in the kitchen area but with the design, it did not feel like that many.
When the renovations were complete, they agreed that the end result was better than they had ever imagined. There are so many special features, it is difficult for them to select their favorite.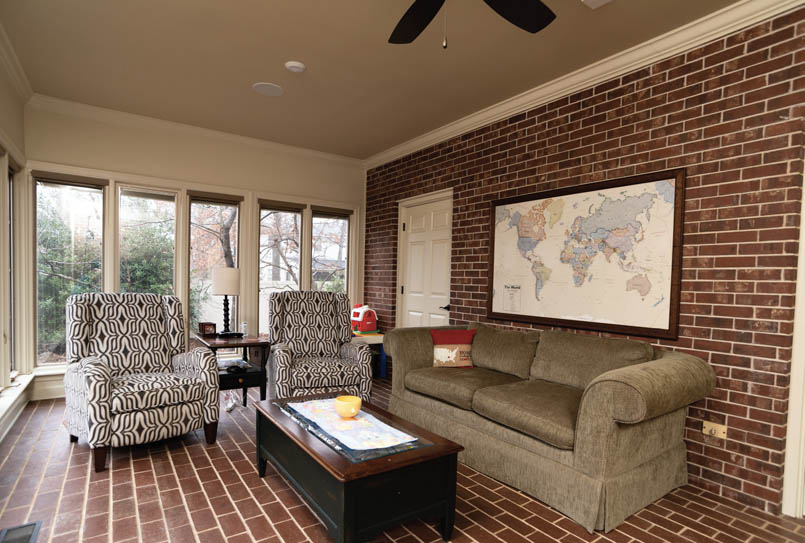 "We ended up with a home that contains a room for all of our interests," Granger said. "We have a large kitchen/family room that is very warm and inviting. We love to entertain and host many family functions, and the room is perfect for those events. Additionally, we have a dining room large enough to hold the beautiful furniture that we inherited from Jan's family."
"We also each have our own space to retreat to when needed," Jan added. "Granger has a man cave that was originally Frank's indoor wood shop. We took that room and divided it into two parts. The main part is a TV/party room and the other part is a workout room, which was important to both of us. We also have a study/library that was Frank and Dotty's office and this has become my place to gather with my girlfriends.
"One of our most favorite rooms is a sun porch off the master bedroom. It is a perfect place for morning coffee! We are looking forward to watching a big snowfall from that room someday."  
Jan and Granger point out that each room has a purpose. "While it may be too much space for a couple of empty nesters, each room has a purpose and provides comfort and warmth.  
"It was a great house before we ever began renovations, but with the help of Brad and his team, we were able to make it our own. And, the fact that we knew the original owners, Frank and Dotty Robins, makes it even more special."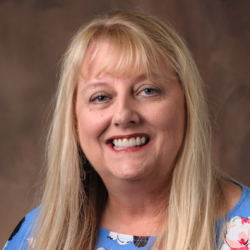 Latest posts by Sonja Keith
(see all)