Sep 24, 2019

Living his dream: 'It's what I love to do'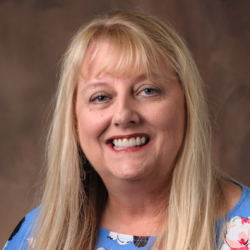 Latest posts by Sonja Keith
(see all)
Conway native Kyle Bruich is living his dream of a music career in Nashville, Tenn.
A son of Sammi and Pat Bruich, Kyle traces his interest in music to listening to classic rock tunes while riding in his dad's truck. After an initial interest in playing drums, he turned to guitar when he was 10 and began taking lessons. At 15, he began giving guitar lessons.
From age 13 to 21, Kyle got his first taste of playing with a band while he was attending St. Joseph School. He and some friends played rock music and formed Anxiety. The group had local success and started playing major clubs in Little Rock. He recalled the band would not get home from a performance until late at night but were in school the next day.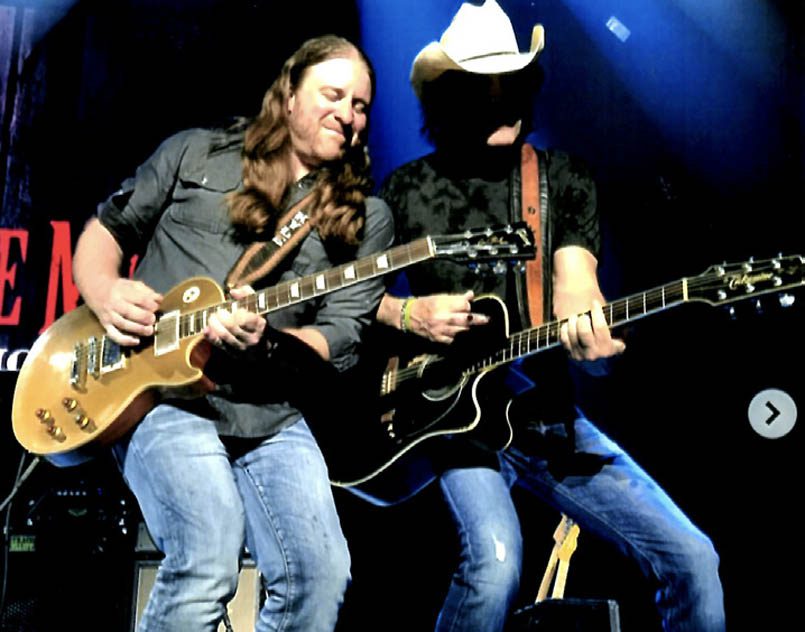 "That was my heart and soul," he said, adding that he still keeps in touch with the other band members. "They are my best friends and my brothers."
Kyle always wanted a career in music, but he didn't know how to go about it. "Even when I moved to Nashville, I really didn't think it was a possibility. I thought it was a far-fetched idea. Luckily, I ended up doing it."
In 2009, Kyle moved to Nashville. "It was kind of wild. I didn't really have a plan…It was more of an adventure thing. I was going to see what happened. " His parents stocked his refrigerator and he had about $50 in his pocket but no job. 
Fortunately, Kyle found himself in the right place at the right time not once, but twice.
Kyle went to Tootsies Orchid Lounge in Downtown Nashville, "one of the world's most famous honky-tonks," to inquire about a possible job. "They thought that I was the guy that showed up for a job that day," he said. "I did a good job and I got the job. I got really lucky because I had to find a job immediately because I didn't have any money."
One day at work, a guitar player on stage had to go to jail. When the question was asked if anyone in the house played guitar, Kyle raised his hand. "That's how I got my first gig."
Kyle joined the house band at Tootsies that led to an opportunity to play for Trick Pony and eventually David Lee Murphy. "One thing led to another. It was not an overnight thing."
When he moved to Nashville, Kyle said he envisioned a "big audition" which would lead to a music career. Instead, his career has been made in baby steps after hundreds of shows, hard work and many hours. "I'm still making those steps." He considers himself more of a "working man" than a "wanna-be rock star."
His first "traveling artist gig" was with Trick Pony when he was 26. "It was a whole new thing. I had never been on a tour bus. I was around a lot of veterans who had been doing it for a long time. I was a kid. I kind of had to learn as I went. I was too embarrassed to ask a lot of questions."
The last year, he has performed with David Lee Murphy. He typically travels on the weekends with the band and performs during the week in bars in Nashville. He has traveled throughout the U.S. and to Canada.
Kyle enjoys the traveling the music industry has afforded and loves seeing new places. He likes big cities and loves the little towns he has visited that otherwise he would not have ever seen. "I love seeing this beautiful country," he said. "There are some great people everywhere." 
Reflecting on his years in music, Kyle said his parents have been the most influential. "They've been really supportive. My dad's taste in music really inspired me." He has also been inspired by watching the audience having a good time during each performance. "Knowing that I'm a part of that, it inspires me to do the next show."
He enjoys most the interaction with the audience and other musicians on stage, which he considers a team. 
The guitar has a special allure for Kyle. "The sound of a guitar and the look of a guitar have always drawn me to that. Honestly, it keeps me awake at night, just thinking of new sounds and new techniques. It's a problem sometimes. I'm fully addicted to playing the guitar and playing guitar live, for people. It's something I've got to do."
As part of the David Lee Murphy band, Kyle recently performed before a large audience at CMA Fest at Nissan Stadium in Nashville. It was his first stadium concert. "It was amazing…That show was incredible." The next night, he played at Kid Rock's bar, which he said was just as important. "I'm lucky to meet some great people and play for some great people. It keeps me going for the next show."
Along the way, there are some special moments that stick out for Kyle. Last year, the band opened for Toby Keith in a sold-out Rupp Arena in Lexington, Ky. "That was one of those moments where you just kind of look around and you get a little overwhelmed and, I know it sounds a little cheesy, but you start to tear up a bit because that's just something you've worked for your whole life." 
Kyle has learned that when he is playing he can't get caught up in the moment because he could mess up. Instead, he focuses on playing and thinks about the experience later. He compares the emotion he has felt after stadium and arena shows to what he experienced when he performed with Anxiety in high school. "It's still the same exact feeling."
Kyle has been around other big names in country music, including Kenny Chesney, Keith Urban and Luke Bryan. "I learned these people are successful for a reason. They are all good people. They care deeply for what they do and they respect everybody that paid money to come see them. They are good at what they do and they care."
His advice to others interested in a music career is the same for any field – "treat people right and work hard." He has nothing against singing competition shows on television, but he said the music industry is different than what is portrayed. "It's about doing hundreds of shows that aren't even the best shows and not the best clubs. It's doing it every single day like you would any job," he said. "It's a crawl, not a race. You have to be in it for the long haul."
Kyle said a career in music involves a lot of hard work. "I wasn't more talented than anybody. I just outworked a lot of people, I think." He added he is not good at taking vacations because he can't be away from his music and performing for very long. "I love it. It's what I do and it's what I have to do."
As he looks ahead, Kyle has a few objectives in mind for his music. "I want to continue to make a living playing music and play music in every corner of the world. That's been my dream forever and I'm right in the middle of it…I want to play hundreds of more shows and see where it takes me. It has been good to me so far."