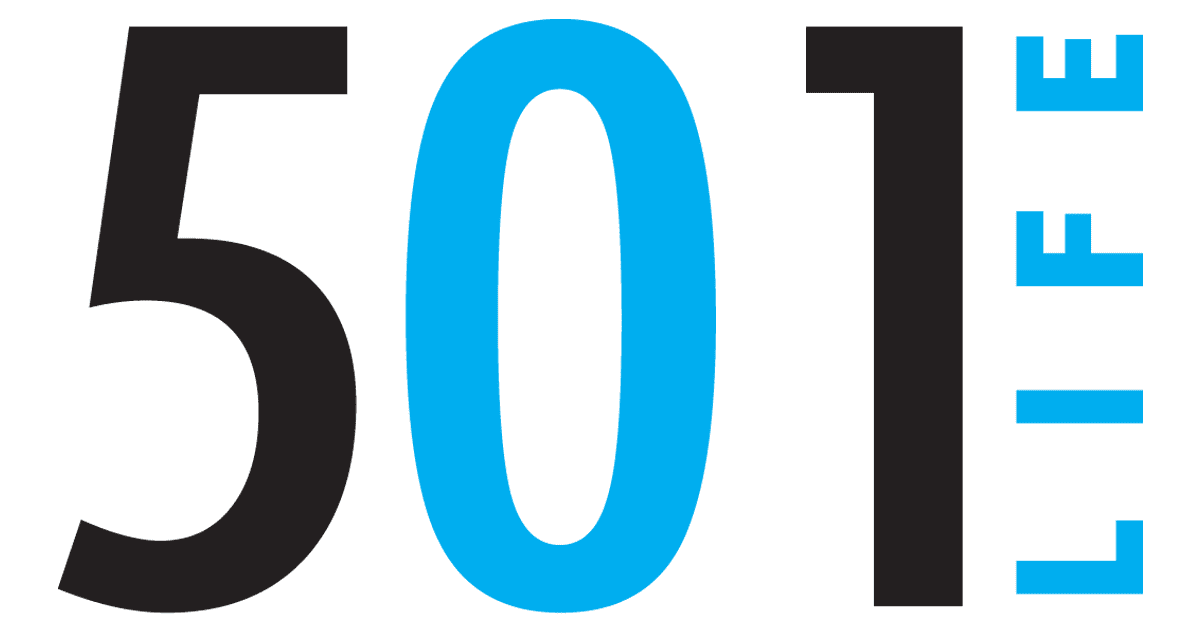 Feb 23, 2014

Living a wonderful, full life

by Donna Lampkin Stephens


Of all society's advances during her 94 years, Emily Ledbetter Montgomery of Conway appreciates air conditioning most.

"It was miserable," she recalled, remembering sticky Arkansas summers that were alleviated somewhat by the ice wagons rolling through town.


But that adjective describes little else of one of the 501's most well lived lives.


Football, the military and what is now the University of Central Arkansas have all been recurring themes throughout.
• • • •
Montgomery was born on Valentine's Day in 1920, the oldest child and only daughter of Arvor Ledbetter and his wife, Hildur, of Conway. The couple had met at Camp Perry, Ohio, during World War I when Hildur, "a full-blooded Swede" from Wisconsin, worked as a Red Cross nurse and Arvor, the Conway soldier, was being treated for injuries suffered while playing football.


Nurses weren't supposed to tell the soldiers their names, but the two corresponded through a song popular at the time, 'K-K-K-Katy, Beautiful Katy."


"She was always telling us about that," Montgomery said of her mother.


Three brothers soon followed Emily: Arvor Jr., Edwin and Bill.


"My grandfather (Amon Morris Ledbetter) had two plantations down on the river and would raise cotton, and what I remember so well back in those days was wagons, mule-drawn wagons, especially in the fall, coming in, and on Saturdays the whole family would come into town," Montgomery recalled. "We lived at 1936 Prince St. — then a gravel road — and we would hear these wagons starting about daylight, and there would be a constant flow until about noon.


"They would come into town and visit and buy what they needed for the week, and then about sundown the wagons would start going back down to the river. I can still hear the rumble of those wagons, until about midnight. Then we had the watermelon wagons on Saturday in the summertime, and you'd hear the man coming down the street saying, 'Watermelon, watermelon.' And the ice wagon."


In 1937, Emily was a freshman at what was then Arkansas State Teacher's College (now UCA). Her life changed thanks to her typing class.


"I was typing away one day and happened to glance down, and I saw these baby blue shoes and noticed a boy sitting there typing," she remembered. "I thought, 'What crazy guy would wear baby blue shoes?'"


Howard (Pee Wee) Montgomery was a senior, a star running back for Coach Warren Woodson's Bears and a member of Phi Lambda Chi fraternity.


After they got acquainted, she asked about those baby blue shoes.


"He was a Phi Lamb, and he and another boy were painting the fraternity room and they dared each other to paint their shoes," she remembered. "He said those were the only shoes he had."


Howard Montgomery hailed from Troy, Texas, and owned one of the only two cars then on the ASTC campus. His was a Model A.


"Oh my, he swept me off my feet," Emily said, recalling his exploits on the football field, where he helped the Bears to an 8-1 record and a second straight Arkansas Intercollegiate Conference championship in '37.


Following Howard's graduation, he returned to Texas for a high school teaching and coaching job, and the young lovers corresponded through letters.


"He wrote how lonesome he was," she recalled.


They married on Christmas Day 1938 in Conway, and she returned to Texas with him.


"When we moved down there, I saw that he was in a rooming house with three beautiful University of Texas graduates — I mean, beautiful girls," Emily recalled, laughing.


The two continued their education at UT, and Howard finished his master's degree at the University of Arkansas.


A broken ankle disrupted his plans to join the Navy during World War II, so he stayed stateside and coached at Texarkana High School. Emily's father was a captain in the National Guard in Conway, and her three brothers all joined the service. Arvor Sr. and Jr. were stationed in Alaska; Edwin became a B-17 pilot. At 20, Lt. Ledbetter was returning from a mission to Germany in March 1944 when he was shot down over France in the village of L'huitre and was a German prisoner of war in Rheims for nearly six months until Gen. George Patton's troops liberated him.


Emily recalled Edwin talking about German Gen. Erwin Rommel stopping at the prison camp en route to the front in preparation of the Allies' invasion of France.


"He stopped by the hospital and the soldiers in the room stood up to salute him, but he said, 'Sit down, boys; the war's over for you,'" she said.


(Fifty-five years later, the American heroes were honored with the dedication of a memorial to their exploits, in which two crew members were killed and seven, including Ledbetter, were captured. Emily Montgomery, along with her daughter, daughter-in-law and two grandchildren, joined her brother for the dedication in L'huitre in 1999. In November 2013, Edwin Ledbetter was awarded the French Medal of Honor.)


Following World War II, with veterans everywhere returning home to continue their educa
tion, Howard Montgomery brought his family — which by that time also included daughter Judy — to Conway when he was named football coach at his alma mater in 1947.


"I didn't dream we would be back at Conway," Emily recalled. "When we went to the University of Texas, we were one of the first people to have what they called a house trailer. It was miserable because it didn't have air conditioning, but we were so proud of our house trailer we brought it to Conway and put in our front yard. It was quite a novelty. It was used, but it was pretty."


With her husband the coach, Emily became the first housemother for Veterans (Vets) Hall — which essentially was the old barracks from Camp Robinson that had been moved to campus.


"We had the football boys in the regular school term and women in the summer," she remembered. "One year the boys came back early for football practice and the women were still there. We put a sheet upstairs and separated the women from the men."


With a team dominated by men who'd seen life-changing heavy action in the war (including his youngest brother-in-law, Bill Ledbetter, today still living in Conway), Montgomery's first ASTC team went undefeated in the regular season and finished 8-1-1 with a loss to what is now Midwestern (Texas) State in the Kickapoo Bowl in Wichita Falls, Texas.


"He had very few discipline problems because they'd all been in the service, which made a big difference," Emily said.


Judy Montgomery was a cheerleader mascot in 1947; later she was a Bear cheerleader while pursuing her degree.


Son James Howard Montgomery, who would eventually go on to graduate from West Point and have an Army career, was born in 1950.


Howard Montgomery coached the Bears through the 1951 season, when he became director of food service and Emily became the school's dietician. During their tenure on campus, they lived in several different dormitories; Emily was a housemother in Vets Hall, Doyne Hall and Doyne Annex before the family moved to Wingo Hall. Their children were elementary students at the Irby Training School on campus; Judy lived in five other dorms while a student.


"She and James really grew up on the campus," Emily said of her children. "It was fun. There was always something going on."


She said her husband never lost his Texas roots and wore cowboy boots and hat regularly. He also raised and sold quarterhorses for a number of years and won several awards at local fairs and other places. The family was active in the local rodeo scene.

Judy was named Miss Rodeo Arkansas and finished first runner-up in Miss Rodeo America.


The Montgomerys moved to their College Avenue home in 1962. The couple retired in the mid-1970s, and Howard died in 1980. Several of his players at TJC (some of whom followed him to ASTC) started a scholarship to honor their coach.


She has remained quite active in UCA activities, including representing her husband in the UCA Sports Hall of Fame. Her daughter, Judy Mize, a flight attendant, lives with her; son James, a Desert Storm veteran, retired as a full colonel from the Arkansas National Guard and lives on Beaverfork Lake. He is married to the former Patty Moseley. The Montgomerys have four grandchildren and eight great-grandchildren.


"The relationships with former athletes and students have meant so much," she said. "Some of those players still keep in contact. I wouldn't take anything for it."


Ken Stephens, who played four years under Howard Montgomery at UCA and later became coach at their alma mater, said Emily Montgomery has been a valued member of the UCA family for years.


"She is always so glad to see someone who played for Howard and enjoyed being around the players who would meet monthly for a breakfast on campus," he said. "We enjoy her because she is always so friendly and upbeat. For 94, she's sure a lively individual and still a good-looking woman."


Since her retirement, Emily Montgomery has indulged her big hobby — gardening. Nearly year-round, her gingerbread-like house boasts one of the city's cheeriest lawns. She is an active member of Conway's First United Methodist Church and the 20th Century Club.


She has been to Europe "about five times" and to Mexico "a number of times."


"More than my share," she allowed. "I've lived a full life, and I've lived my fantasy. I've loved trains. My mother would take us up to Wisconsin every summer on the train, and I've always loved them. Judy knew that I'd always talked about wanting to go on the Orient Express in Europe, and she took me over there and we went from London to Venice."


On one of the European trips, she located her Swedish relatives in 1971.


True to her charmed life, their experience coincided with the making of a documentary, 1991's "Peter Ustinov on the Orient Express," which she has enjoyed watching on AETN.


"That was really wonderful," she said.


Her life has been, too.