19 Jun

Lessons from birds

Posted at 14:30h

in

Faith

If you know me, then you know I'm an avid bird lover. Well, maybe I should clarify this a bit. I love to feed and watch all kinds of yard birds, but only from a safe distance. At some point in my life, I apparently developed an abnormal fear of any up-close experiences with birds that I'm sure comes from watching that crazy Alford Hitchcock movie "The Birds." Plus, one time I accidentally walked too close (unknowingly) to a nest and had my hair angrily pulled and pecked at by a bitter bird mom. Nevertheless, despite my irrational fears of a bird attack, I still find that I enjoy the little bird sanctuary that my front yard has become over the past few years.

Once a week, I find myself lugging an oversized bag of "bird food delight" to fill all 10 (yes, 10) bird feeders I have.

I didn't even bother mentioning our squirrel feeding station, but I assure you I have the same fear of squirrels that I do birds. However, I continue to set out food for them because we also have a slightly overweight golden retriever who delights in her daily chasing (fast walking) pursuit of the squirrels. It doesn't take much to entertain us apparently.

But seriously, I look forward to the moments that my husband, Will, and I can sit on the porch swing and watch all the birds feasting at the feeders. I think it's because every time I watch them, I'm reminded of how God tells us not to worry. In fact, birds are the very comparison he speaks about in Matthew 6:25-27: "Therefore I tell you, do not worry about your life, what you will eat or drink; or about your body, what you will wear. Is not life more than food, and the body more than clothes? Look at the birds of the air; they do not sow or reap or store away in barns, and yet your heavenly Father feeds them. Are you not much more valuable than they are? Can any one of you by worrying add a single hour to your life?"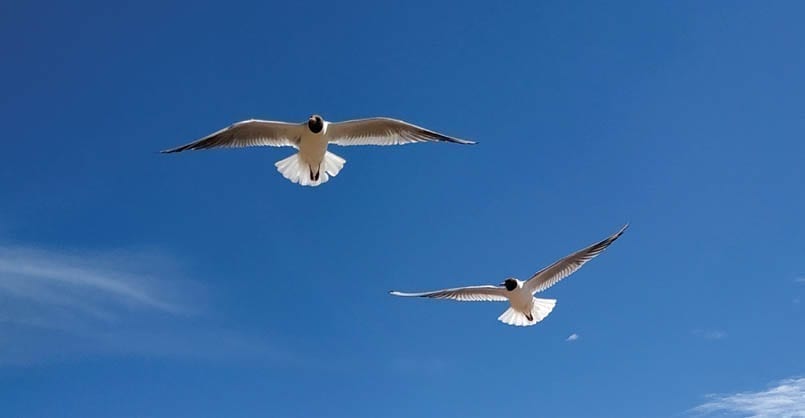 I find that more often than not, I need that little reminder from Jesus not to worry. And He is so good and so faithful. He gives me that reminder in such a tangible way as I sit and watch all the little yard birds. They eat, they drink, they chirp and flap their feathers all around simply enjoying the moment…worry free. It's really a beautiful and peaceful sight to see (from a good, safe distance, lol).
These last few months have given us plenty of opportunities to give in to worrying as we have all trudged through some unfamiliar areas and new normals. I'm pretty certain "social distancing" will be the most used words of 2020 and there may be a good chance we all have face mask tan lines by the time this Arkansas summer hits us. In all truthfulness, God is still good, faithful and true. I have spent many quiet moments lately finding out what Psalm 46:10 really means "Be still and know that I am God…"
And that's where the joy of my bird watching comes back in. I sit on that swing, drink some coffee, and let God remind me that I can't add a single hour to my life by worrying. What I can do is get up every day and ask God to give me eyes to see, ears to hear, and a heart to love others around me. I encourage you, if you can, to find as many ways possible to seek peace and comfort in this time. You are so much more valuable than the rarest of all birds and if we can listen closely enough, Jesus will show you that every single day.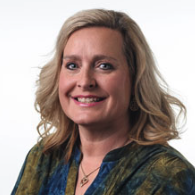 Latest posts by Laurie Green
(see all)