18 Apr 2022

Latham joins First Service Bank

Posted at 6:37 PMh

in

News

Joyce Latham has been named vice president of strategic projects and planning at First Service Bank.

"We are excited to have Joyce join our team," said Robin Hackett, chief mortgage officer and chief operations officer at First Service Bank. "She has a wealth of knowledge to bring to our team that will help us as we strive to provide the best in service to our customers and the communities we serve."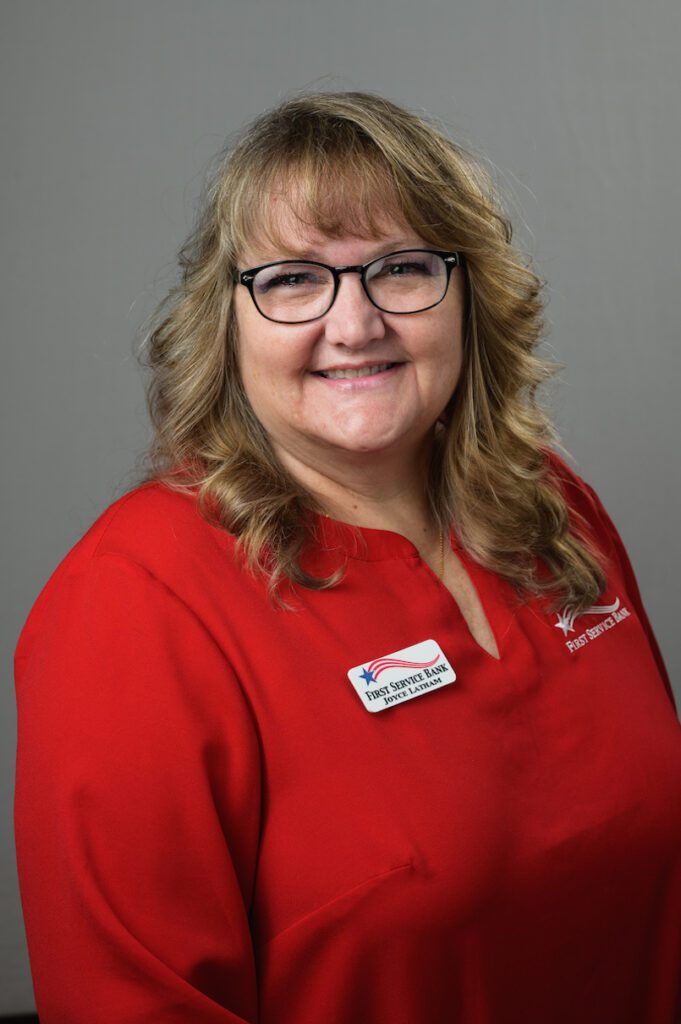 Latham is skilled at communicating and executing the vision of senior leadership and has a proven track record of generating results in IT, finance, engineering, operations, accounting and process improvement projects. She has extensive experience using data analytics to drive mission critical results.
With 29 years of experience at Windstream (formerly Alltel Communications), Latham has held various accounting roles for public and private companies. Most recently, she was vice president of the Client Experience Team at Westrock Coffee in Little Rock.
"I look forward to joining the First Service Bank family, and helping them to achieve their long-range strategic vision and growth," Latham said. "Having worked with Andy Grumbles (chief financial officer at First Service) for many years, I have the upmost respect for the Grumbles family."
Joyce is a 1984 graduate of Wichita Business College in computer programming and has completed the adult education requirements for a mini master of business administration degree from Wichita State University.
An inaugural committee member for Women of Windstream, Latham was a Windstream Finance Future Leaders Program Hiring Manager and mentor. She also was a member of the B/OSS Advisory Board.
Latham and her husband, Larry, of 40 years, have lived in Conway for 22 years. They have a son, and a daughter-in-law. Latham is a member of the Daughters of the American Revolution and the Mayflower Descendants Society.