19 Aug

LAKE HAMILTON: Wolves' defense keys success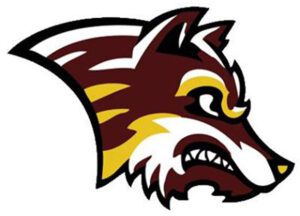 Conference: 6A West
Coach: Thomas Gilleran
'17 Record: 5-6
The Lake Hamilton Wolves adjusted well in a transition year under new coach Thomas Gilleran, earning a playoff berth. This fall, the offense is rebuilding, but the defense is built to carry the team early in the season.
"Last year was a building year after this senior class had three coaches in three years," Gilleran said.
Senior Cayden Napier won the starting job at quarterback. Brothers Malik and Carlos Brewer and senior Blake Davis round out the backfield as running backs. Malik rushed for 956 yards last fall. Senior Kadin Kemp is a sure target at tight end. Senior Justin Speer is the Wolves' top receiving threat. Lake Hamilton replaces all five starting linemen this fall. Cam Newton, Jared Wilson, Marcus Smith, Jack Keeling and Canyon Webb project as starters on the offensive line.
While only one starter returns on offense, eight are back on defense. Seniors Eli Vaughn, Braxton Kollar and Ray Hamp and junior Brandon Baker provide strength and size on the defensive line. The Wolves return around 200 tackles at linebacker between CJ Reynolds, Braden Qualls and Kanaan Williams. Williams recorded 100 tackles and nine tackles for a loss last fall. Seniors Blaine Merriott, Tre Darrough and Braden Braughton and junior Pearson Hafer lead the way in the secondary.
"Offense returns one starter, which will be a challenge, but we feel they know the offense better, so we expect better results," Gilleran said. "Defense should be the strong point of our team."
5 Players to Watch: 
Malik Brewer (Sr. RB)
Kanaan Williams (Sr. LB)
CJ Reynolds (Sr. LB)
Braden Braughton (Sr. DB)
Blaine Merriott (Sr. DB)
1 Must-see Game:
"Benton." — Gilleran
2018 Schedule:
Aug. 31 at HS Lakeside
Sept. 7 Malvern
Sept. 14 at Hot Springs
Sept. 21 El Dorado
Sept. 28 at LR Hall
Oct. 5 at Russellville
Oct. 12 Siloam Springs
Oct. 19 Sheridan
Oct. 26 at Benton
Nov. 2 at Greenwood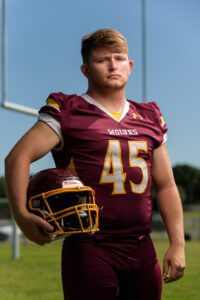 501 Football Team '18
CJ Reynolds
Classification: Sr.
Position: LB
On the field: He is a leader with all the kids and always lends a hand.
Off the field: Loves being around people and loves to help others.