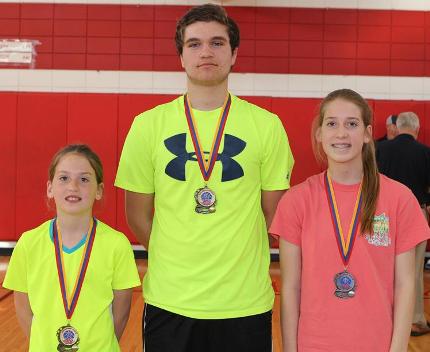 09 Mar 2016

Knights of Columbus hosts state free throw contest

The Knights of Columbus recently held its State Free Throw Contest finals at Sacred Heart School.

More than 100 boys and girls between the ages of 9 and 14 represented 16 different Knights of Columbus districts from across the state.

The boys and girls had advanced from local and district contests. Each attempted 25 shots from the free throw line. Gold, silver and bronze medals were awarded in each division.

Three students from St. Joseph School in Conway placed in their divisions.

Kaitlyn Kordsmeier won the 9-year-old girls division by making 19 out of 25. Her 14 year-old sister, Brooklyn, came in second place in her division with 15 out of 25. Ryan Davis shot 17 out of 25 to win the 14-year-old boys division.