21 Jul

Knights assist monastery

by Ray Nielsen


Nearly a dozen members from area assemblies of the 4th Degree Knights of Columbus, a Catholic men's fraternal and patriotic organization, recently donated their time and talent to perform maintenance and beautification work at Subiaco Abbey and Academy.
The Knights have provided assistance to the Benedictine monastery near Paris (Logan County) for a decade or more.

"We're all retired, so we have the time to help," said organizer A.J. Hambuchen of Conway. "We always look forward to going there, and we enjoy the fellowship that goes with it."

When he first approached Subiaco's Abbot, Father Jerome Kodell, about the Knights lending a hand, Hambuchen said the Abbot was a bit reluctant. "Others had made similar offers, but ended up being more trouble than they were worth. Once he saw what we were capable of, there was no more concern."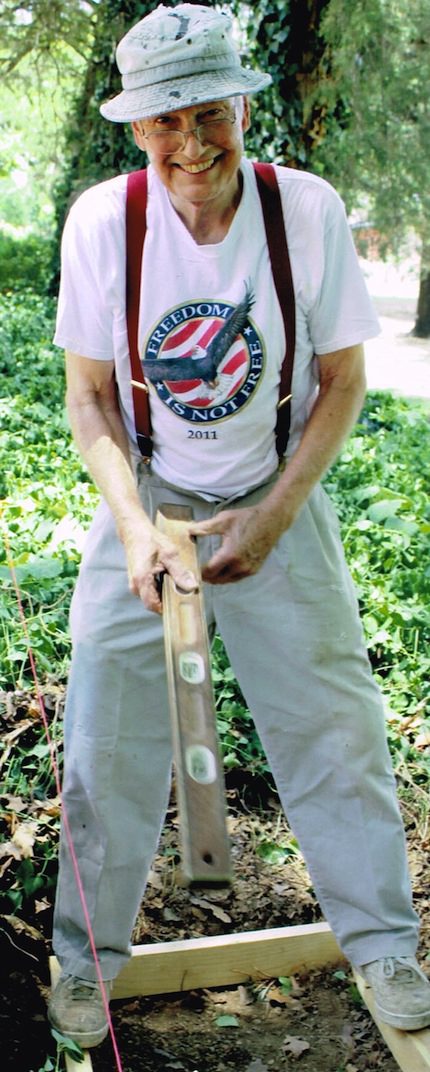 Hambuchen and another Conway Knight, Ray Luyet, usually go to the Abbey two or three weeks ahead of time to discuss what needs to be done with various monks and the Abbey's regular maintenance staff. This year, the Knights agreed to tackle a number of projects. They built a 75- foot sidewalk and a 65-foot retaining wall near the Subiaco Academy tennis courts. A new sub-floor was laid in the school's football stadium press box. Footing foundations were also dug for 14 Stations of the Cross that will be installed adjacent to one of the Abbey's gazebos.

The men began each day by attending morning mass with the monks. After a hard but rewarding day's work, they'd also join the monks for special prayers known as vespers that evening.
"It's uplifting for all of us," Hambuchen said. "When we're at the monastery, we tend to forget personal problems or concerns. We come away with a much better feeling about ourselves."

The other Knights who participated in the project were Gene Gardner and Mike Hargis from Conway; Bill Anhalt, Bill Barborek, Michael Hoyt and Jim Zydzik from Russellville; Peter McNulty from Dover; Gilbert Koch from Fort Smith; and Deacon Larry Lipsmeyer from Hot Springs Village.