22 Apr

Just breathe: Athletic trainer's split-second decision saves a life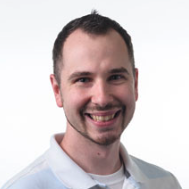 Latest posts by Mark Oliver
(see all)
Sept. 22, 2017, started out like any other day for University of Central Arkansas graduate assistant Allison Susa. Hard at work in pursuit of her master's degree in exercise science, the 24-year-old athletic trainer remembers it as if it were yesterday.
"It was a busy day for me," Susa said. "I spent the morning working my morning treatments with other athletes and students. I remember having to send one of our strength staff to the emergency room for an injured toe, and I remember thinking how random that was for that to happen that day."
Later that day, as Susa worked through her afternoon treatments with UCA's men's basketball team practicing nearby, a normal Friday would turn into a life-changing challenge in the blink of an eye. 
"I'll never forget hearing the basketball players running down the hall yelling my name," Susa said. "They were shouting, 'SK is down, SK is down!' They thought that he was having a seizure."
Just moments before, UCA men's basketball player Sikiru "SK" Shittu had collapsed in the practice gym. In an instant, everything Susa had learned from her studies would be put to the test.
"I took off running immediately, but stopped and went back for our emergency kit, which contains our automated external defibrillator, oxygen and other various items for life-threatening situations."
With her emergency kit in tow, Susa arrived at the scene and knew that her next moments were critical. 
"I had to force myself to stay calm and just breathe," Susa said. "One thing that you are taught in undergraduate studies is that if you start freaking out and lose control, you're going to make mistakes. You have to keep calm and work through the process that you've been taught to do. One of my students was right next to me, helping me, and we put the AED on right away."
Shittu's heart had stopped, and he was no longer breathing. The clock was ticking. While Susa and her team tended to Shittu, other athletic trainers called 911.
"In my undergraduate classes, before becoming an athletic trainer, we would do simulations of real-life situations as part of our training requirements," Susa said. "One simulation was of a football player who stopped breathing and didn't have a pulse. While I was working on SK, I had that lesson in the back of my mind. After I shocked him, he still didn't have a pulse, so I went into chest compressions. That's when he came back."
Susa's quick thinking worked — Shittu was alive. 
"Once the paramedics arrived and carried him out, I remember feeling blank," Susa said. "I didn't know how to react. All of the basketball players were hugging me, I was holding back tears and there were so many things rushing through my head. I couldn't process what had just happened. Once he was gone, I told myself that I did everything I could and had to let the hospital continue from there."
That night, after finishing her duties at the university, Susa went to the hospital to visit the man whose life she saved. 
"I didn't know what to expect," Susa said. "When I walked into the room, there were a number of players in there with him. He was alert, aware and talking. It was a huge relief. I hugged him and told him I was happy to see him. He had a lot of questions about what happened to him, and we talked for a long time. It was a good reunion."
To this day, the cause of Shittu's heart attack stumps medical professionals. A defibrillator was implanted into his chest a week after the incident, and he continues to support the Bears in hopes of rejoining them on the court one day.  
"There are days where I'll see something on Facebook about another athletic trainer saving a life or another athlete having a heart attack, and it all hits me again," Susa said. "For me, it's not just something you hear about in class anymore — it's real life. Honestly, having the AED with us was probably the reason that we had such a favorable outcome. The sooner you can get it on, the better the outcome, in the end."
These days, Susa is busily involved with baseball season at UCA, but regularly sees the man who lived to see another day.
"I still see SK a couple times a week," Susa said. "We both work out in the same athletic training room. A week after the incident, he walked back into the training room, gave me a big hug and thanked me. I was ecstatic because he was walking like a normal athlete just one week after a life-threatening event. He's recently started shooting at practice again. When I walk by, he'll say things like, 'This shot's for you, Allison.' We don't talk about that day much anymore. We focus on the future instead."
Susa hopes her experience helps prepare others to expect the unexpected.
"Athletic trainers around the world are put in positions like this every single day," Susa said. "It's part of our job. The recognition is humbling, and good for the profession in general, but this is what we're trained to do. Whether it's in the military, in an industrial setting or in a physician's office, we're healthcare professionals who are there for the prevention, reaction and rehabilitation of injury. You can sit through a class, read the book and have the knowledge, but you need to be able to put that knowledge into action because you'll never know when you might need to use it."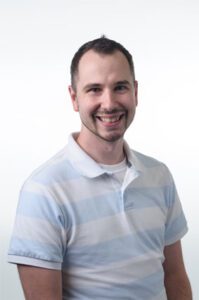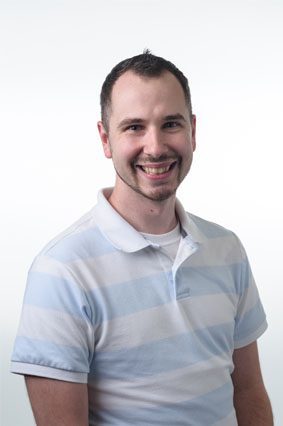 Mark Oliver