16 Dec 2020

Jones, Panthers plan 'big' season for Bigelow

by Mark Oliver

Seven games into the young 2020-21 season, Bigelow is already setting big goals for this year. With four wins in their last five games and a few lopsided wins under their belt, the Panthers are confidently looking forward with no ceiling.

"Last year, we had no seniors on our team," senior point guard/shooting guard Kyler Jones said. "Even though that put us at a disadvantage, we also benefited knowing that we still had another year to play together. We used last season as an opportunity to improve our team chemistry. This season, our goal is to lead our team to the state tournament. We've only had one team in school history to make a deep run, and I personally want to be part of the reason that we get there."

Jones was selected to this year's 501 Basketball Team — 34 players representing the best the 501 has to offer both on and off the court. The team is sponsored by Conway Regional Health System and First Security Bank. The senior was nominated by his head coach, Craig Neumeier.

"Kyler is a good senior leader on and off the floor," Neumeier said. "He's one of the most reliable kids that we have, and he's great with our younger guys. He has worked hard to become a good shooter and defender, and I expect him to continue to be a leader who helps us get to the state tournament." 

Last year's Most Improved Player for Bigelow, Jones drives his team's success this season through unrivaled leadership on and off the court. 

"I grew up watching LeBron James," Jones said. "He has so much respect for the game and is always the biggest leader on his team. I want to bring leadership to my game just as much as he does. If someone is having a rough time shooting, then I'm their emotional pick-up person. It has really helped bring me closer to my teammates this season." 

"Kyler wants to win," Neumeier said. "He's had games with double-digit scoring and numerous 3s, and he's also had games where he didn't shoot as well. No matter what kind of game he's having on the court, he has the confidence to put the last play behind him and make the next play count."  

Following its early season success, Bigelow has earned a much-deserved breather as the Panthers prepare for their next game — a showdown with Wonderview at the end of December.

"Wonderview is a good team," Jones said. "It's going to take a lot of focus for us to beat them. We'll be coming into that game after a bit of a break, and it will take us getting back together and on the same page to come out with the win." 

Hot off Bigelow's Cinderella-story football season, Jones and the Panthers are motivated to keep that same momentum on the basketball court.

"Even though our success on the football field meant that some of our guys couldn't practice basketball, it has really helped our game a lot," Jones said. "Our football team has set the bar high for our basketball team — if they can have a really good year, so can we."

"Kyler is one of our school's biggest athletic supporters," Neumeier said. "Even though he didn't play football for us, he was always there cheering on his team and leading the student section."

Off the court, Jones plays golf and baseball at Bigelow, maintains a 4.0 GPA and is a member of Fellowship of Christian Athletes.

"One of my coaches is also my math teacher and that really helps me juggle academics and athletics," Jones said. "My mom has also always pushed me to be my best, and I'm grateful for it." 

In his free time, Jones serves as a member of the Houston Baptist Church youth group and enjoys hunting. After graduation, the senior plans to pursue a nursing degree.

"My mom was a nurse, and I always thought what she did was really cool," Jones said. "I've been watching her ever since I was a kid, and it inspired me to be just like her." 

For Jones, playing his senior year during a pandemic puts the sport into perspective."Because of COVID-19, we have to take every game one step at a time because we never know when our next game might be," Jones said. "We are trying to keep safe, follow the guidelines and keep playing this season."

Bigelow plays at Wonderview at 7 p.m., Wednesday, Dec. 30.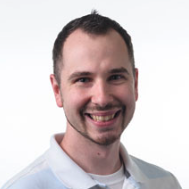 Latest posts by Mark Oliver
(see all)