25 Mar 2020

Jobs for everyone in the kitchen

by Brittany Gilbert

I don't know about you, but it has been really difficult for me to find shows on TV that I can watch with my kids that aren't cartoons or animated kids shows. Sometimes I want to watch real shows with real humans, but finding one that is kid friendly is almost impossible.

My kids and I have really started to bond over cooking and baking shows, and I'm so glad because they've started asking to be involved in the kitchen. As a kid, I never felt any desire to learn, and as an adult it's been more work to teach myself, so I'm thankful to get the opportunity to help my kids. Also, we're a homeschool family, so cooking together helps reinforce science, math, reading and life skills.

Involve them in the entire process.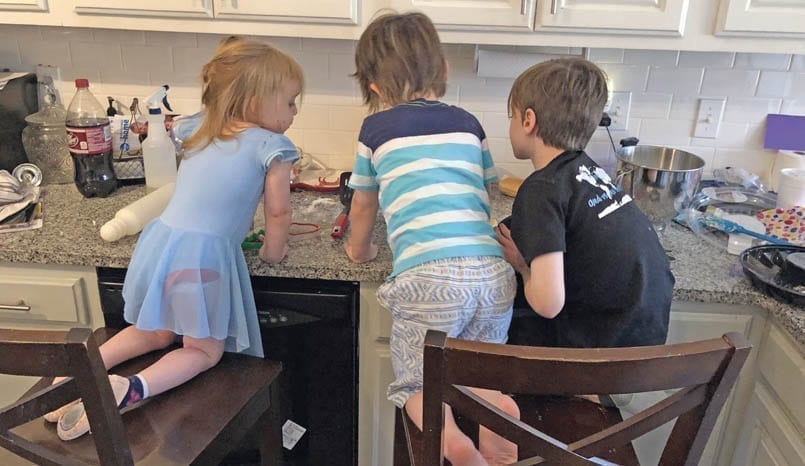 Years ago, when our oldest was just a preschooler, I read a book about transforming entitled youth. Sure, my son was way too young to be considered an entitled teenager, but moms I respected were recommending the book, so I decided to get a head start. This book recommended requiring each child to organize, shop for and prepare one meal a week. They could cook whatever they wanted; they could try a new recipe or go with an easy family favorite.
Obviously, I couldn't do this with a 4-year-old, however, I could modify it for him. So, we would talk about what food he would like to prepare for dinner that night, and I would help him understand what all went in to making a meal from start to finish. He couldn't do any of the preparation by himself, but he could certainly help.
By being involved in the entire process, he saw that his dinner doesn't magically appear in front of him. Someone lovingly plans, shops and prepares each item. The table is set, and plates are filled, and then when dinner is over, we clean up. The kitchen doesn't miraculously go back to the way it was before.
Start with one meal a week and modify to your child's age and ability instead of assuming they can't help. One day, their future spouse will thank you for equipping them in this way.
Give lots of grace
A lot of moms I talk to that don't want to cook with their kids or find it difficult to make the time for it say it's because they can't handle the mess. Kids are definitely going to make mistakes, and they will definitely make messes.
Occupational therapists will tell you that kids that aren't allowed to make messes with food are more likely to be picky eaters or have food aversions. Messes make learners. Kids won't learn responsibility or skills if they aren't able to practice. There will need to be lots of grace for everyone.
Start slow so you don't overwhelm yourself, and if you're a planner, use it to your advantage. Pinterest is full of fun ideas, but honestly, just start with anything. Make the kitchen a place where you spend time together. Even if they aren't helping with the meal, they can sit at the bar or table and keep you company while you're cooking.
No matter the age, there are jobs for everyone in the kitchen.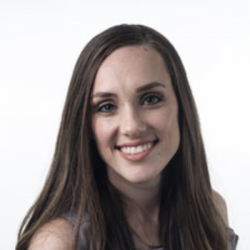 Latest posts by Brittany Gilbert
(see all)