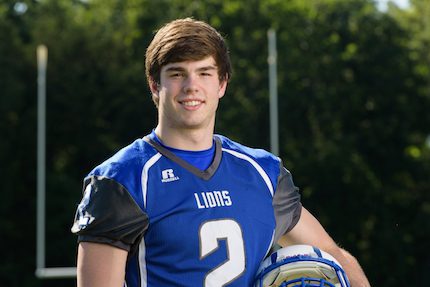 06 Aug 2016

JESSIEVILLE: Lions look for success under Burk

Conference: 5-3A
Coach: T.J. Burk
'15 Record: 3-7

After almost three decades as head coach, Don Phillips has retired, paving the way for T.J. Burk, a former Jessieville Lion, to take over as head coach.


Senior Steven Benson is a versatile athlete for the Lions, capable of playing quarterback and tight end. Junior Adam Saveall also sees time at quarterback. Senior Ruben de Haas is back at running back after accumulating more than 300 rushing yards last fall. Classmate Drew Galloway and junior Colton Ault join de Haas in the backfield. Seniors Dakota Fortenberry, Tristen Davis and Ricky Owens lead the receivers in Jessieville's new Spread offense. Seniors Bay Bradshaw, Garry Autrey, Christian Orrell and Josh Zamudio, and junior Dale Scott project as starters on the offensive line.


Zamudio, Bradshaw, Dale Scott and sophomore Jeffery Scott lead the defensive line. Galloway, de Haas and Benson start at the linebacker spots. Owens and junior Jacob Beardon defend the secondary, and Colton Ault and Hunter Ault lock down the corners.