02 May 2023

It's a super season

All those rainy days we endured in March and April are paying off. Central Arkansas is covered in colorful blooms and lovely shades of green as we move into a traditionally busy month for celebrating Moms and attending end-of-year school ceremonies. Even though we are excited to mark these special moments, our hearts go out to our neighbors who are rebuilding their lives after the destructive tornadoes that hit March 31.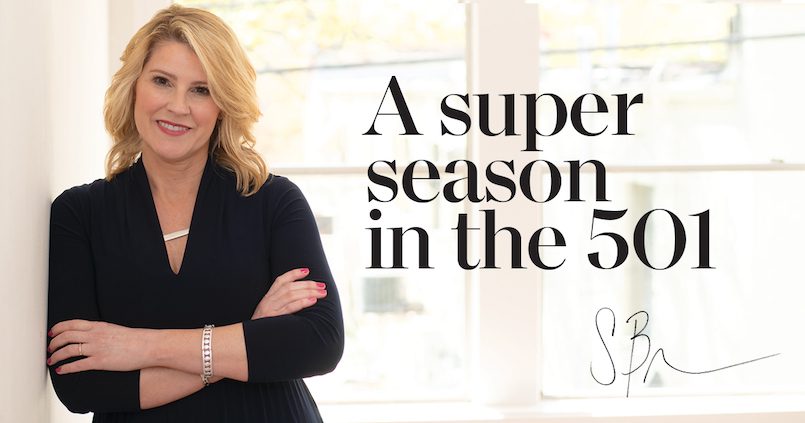 This is our 501Der Women annual edition, and we're sharing stories about ladies of all ages who are passionate about their work and projects. From a young cowgirl in Hattieville to the Women's All Pro Tour golf tournament in Conway, we have stories that will impress and inspire you.
I'm grateful to the women on our cover who work each day to make others' lives better. Dr. Grace Raja is a hematologist and oncologist, Susannah Marshall is the Commissioner of the Arkansas State Bank Department and Susie Everett founded a ministry in Benton that is changing the path of women's lives.
We've also talked with more than a dozen other women who work hard to excel in their professions. One of those is Mary Lackie, who traveled to Pakistan to promote higher education and workforce development. The principal at Our Lady of the Holy Souls School in Little Rock uses chickens to teach her students lessons about behavior and pecking orders—be sure to meet Principal Amber Bagby and "Chick Norris" in this month's pet feature! You'll also enjoy photos of lovely flower bouquets that are grown in Pulaski County and then sold at farmers' markets and other venues. Our region is rich with natural gems and industrious people!
Speaking of gems, if you have a recipe box, pull it out and see if you recognize the penmanship of a lady who was special in your life. These fading treasures are the focus of Chef Don Bingham's Entertaining feature. He even gives tips to preserve their handwriting.
This month we celebrate many 501Der Women. They are all around us, sans superhero attire, but take a moment and you'll see their superpowers! 
Stefanie Brazile
Editor