27 May 2020

Honoring the fallen

Story and photo
by Sonja J. Keith

On Memorial Day, Jesse Sullivan honored a special group of Arkansans who made the ultimate sacrifice in service to their country.

Jesse, who lives in Conway, is a Realtor with ERA TEAM Real Estate and a reservist with the U.S. Coast Guard. He was hoping to participate in the annual Arkansas Run for the Fallen, which was scheduled in March. Unfortunately, the COVID-19 outbreak forced organizers to cancel this year's event.
Started in March 2012, the mission of the Arkansas Run for the Fallen is to raise awareness for native Arkansans who fought and died supporting the Global War on Terrorism (GWOT). The purpose is also to provide support, hope and healing to families grieving the death of a loved one in military service regardless of relationship or circumstance of death. (For more information, see the group's page on Facebook.)
"The original event was 150 miles and honored every Arkansas service member (150) who has died while serving since Sept. 11, 2001," Jesse said. "Each mile is dedicated to an Arkansas hero. I had been training to participate in the actual event, which would've been my first time running it. After it was cancelled, I decided to dedicate the next 150 miles I ran to these fallen heroes so they could be honored and not forgotten. I documented this journey on social media and would post a brief bio about the fallen hero with each mile that I ran."
Jesse, who has been an active runner since 2016, ran the first 140 miles in Conway. For the last 10 miles, Jesse plotted a course that began and ended at the Faulkner County Courthouse. He was joined by three other runners:
Lucas Bishop of Dardanelle, U.S. Marine Corp veteran
Geoffrey Meyer of Cabot, U.S. Air Force active duty
Jaxson Meyer, son of Geoffrey Meyer
They were escorted by the Arkansas Run for the Fallen motorcycle escort team.
"The final 10 miles, miles 141-150, were run as a small team on Memorial Day. This is what the normal run would've looked like with a run team stopping at every marker to present an American flag and a biographical card in honor of every fallen service member."
Jesse served in active duty in the Coast Guard from 2005 – 2009. He has been in the Reserve since 2009 and travels to the U.S. Coast Guard Marine Safety Unit Paducah in Kentucky for reserve duty.
"As I reflect back on that journey, it was such a powerful reminder that behind every one of these fallen heroes is a story," he said. "A story of honor, courage, devotion to duty and sacrifice. We run so they will be remembered and not forgotten."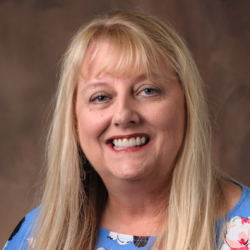 Latest posts by Sonja Keith
(see all)