19 Dec 2019

Holland, Quitman work for return to state tournament

Lucy Holland has grown up during the prime years of Quitman High School girls basketball. In 2017 when Holland was a freshman playing on the junior high squad, the senior high girls won the state championship. Her sophomore year, the Bulldogs returned to the state championship game, but did not repeat. A year ago, Quitman made it back to the 2A state quarterfinals. This year, it's Holland's turn to lead.

"She is the team leader," said Timothy Hooten, Quitman's head coach. "We will play as she does."

So far, so good. Through nine games, Quitman is 7-2 (3-0).

"It takes everyone working together to be successful," Holland said. "We have to have everyone do their part, but to do it for each other and the good of the team. We are more than teammates; we are all close friends who look out for each other on the court and off.

"I try to be a player that people can depend on, on the court or off. In 20 years, it won't matter who was the leading scorer, but it matters how you carry yourself as a person. Your attitude and your composure read more than words and actions, so I strive to be a person who can remain positive and level headed."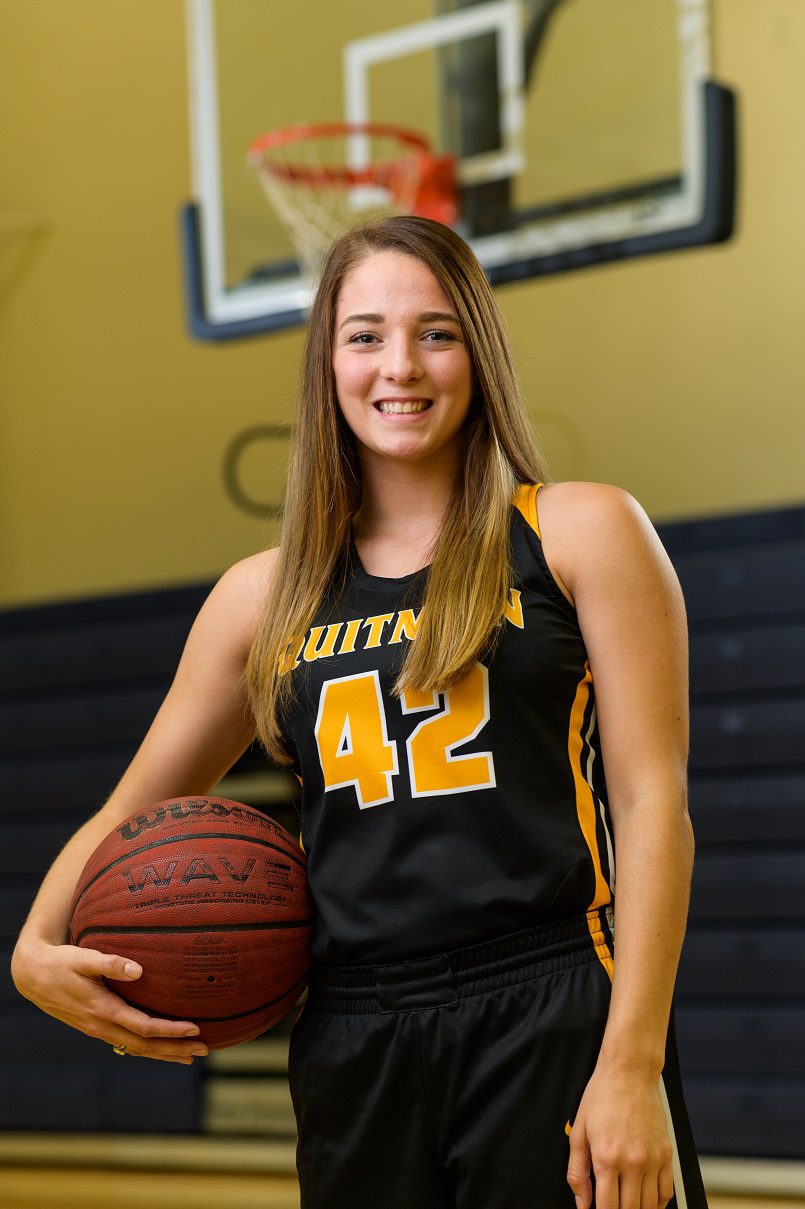 Holland, a senior post for Quitman, was selected to this year's 501 Basketball Team — 41 players representing the best the 501 has to offer both on and off the court. The team is sponsored by Conway Regional Health System, First Security Bank and Conway Orthopaedics and Sports Medicine Center. Holland was nominated by Hooten.
"Lucy is a strong inside player," Hooten wrote. "She's our top rebounder and was selected as an all-state player last season. She works extremely hard and doesn't skip on workouts. She is the team captain and leader.
"She's one of the outstanding athletes and players in the 2A classification. She would be an asset and starter for any team."
As good as her physical skills are, Holland's game really benefits from her mental strength, which she has drawn from personal experiences off the court.
"I have dealt with a lot of loss," Holland said. "I lost my mother five years ago and several other close members of my family. But it only reminds me that life is precious, so take advantage of every opportunity that you have."
In addition to basketball, Holland also competes for Quitman in cross country and track. Other extra-curricular activities include Future Business Leaders of America, Beta Club and SkillsUSA. After high school, she plans to attend Arkansas Tech University and work toward becoming a nurse anesthetist.
Holland and the Quitman Bulldogs have their final game of 2019, playing host to Nemo Vista at 6 p.m. Friday, Dec. 20.

Latest posts by Levi GIlbert
(see all)