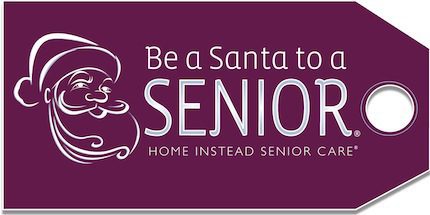 11 Nov 2012

Holiday program helps seniors struggling with poverty, loneliness

Posted at 4:09 PMh

in

News

"Be a Santa to a Senior," the popular campaign that in 2011 delivered more than 200 gifts to local needy seniors, is planned again this holiday season as older adults continue to face poverty and loneliness.

The area office of the Home Instead Senior Care network, the world's largest provider of non-medical in-home care and companionship services for older adults, is joining Conway Regional Medical Center and local senior-care agencies and non-profit organizations to provide gifts and companionship to seniors who otherwise might not receive either.


"Seniors faced with medical bills and the high cost of living can find they have little left at the end of the year," said Dan Fry owner of the Home Instead Senior Care office serving Pope, Conway, Faulkner, Perry, Van Buren, and Cleburne counties. "That's not the only issue, though. Personal needs may become magnified for so many living alone with no one to share their problems."


According to the U.S. Census Bureau, 9 percent of U.S. seniors 65 and older are living in poverty and 27 percent are widowed.


Here's how to help these struggling seniors:

Pick up ornaments with the first names of seniors and their gift requests from Christmas trees, which will be up at Conway Regional Medical Center through Monday, Dec. 10.
Buy items on the list and return them unwrapped to the hospital, along with the ornaments attached.
A community gift-wrapping event, when hundreds of the presents will be wrapped, will be held 3 p.m. Monday, Dec. 17, at the Conway Senior Wellness & Activity Center.

"Helping a needy older adult can bring fulfillment to the giver as well as the receiver – it does make a difference," Fry said.

For more information about the program, visit beasantatoasenior.com or call 888.764.1814.