30 Dec 2020

Hill, St. Joseph ready 'to turn it around'

By Levi Gilbert

Early in her senior season, things aren't going the way Lilly Hill had wanted, but the St. Joseph Lady Bulldog and her teammates are keeping their heads high. 

"This season hasn't gone our way so far, but I know everything will turn around after Christmas break," Lilly Hill said. "As long as we play as a team and never give up, I think we will have a great rest of the season. Our current record is 1-6, but we are working really hard, and we are excited for the next couple months of games to turn it around."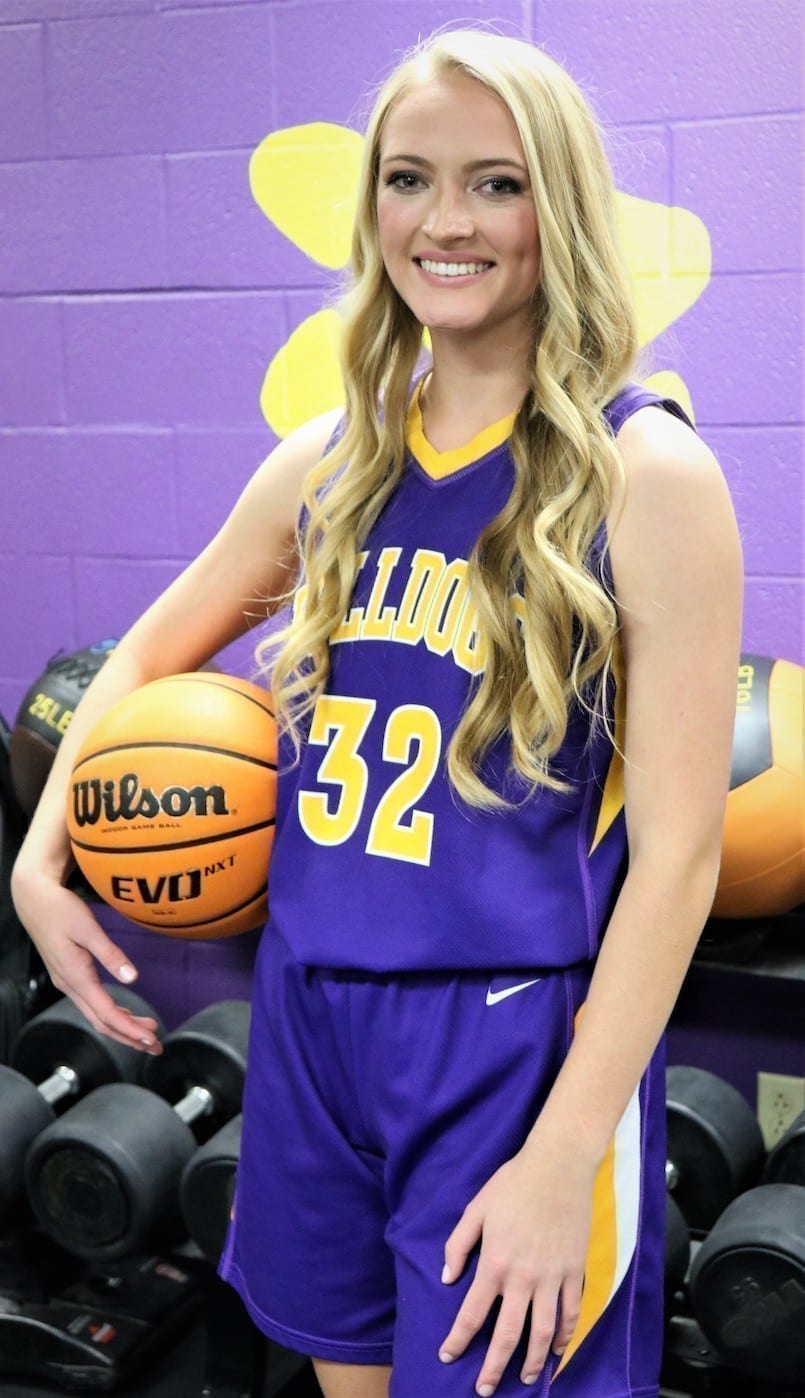 Hill was selected to this year's 501 Basketball Team — 34 players representing the best the 501 has to offer both on and off the court. The team is sponsored by Conway Regional Health System and First Security Bank. The senior power forward was nominated by her head coach and mother, Kay Lynn Hill.
"Whether it is on the court or in the classroom, Lilly improves the performances of others with her dedication, passion and talent," Kay Linn Hill wrote. "Though quiet in nature, Lilly lets her skills speak for themselves. She is the type of player that when she's in the game, you can see the playing level of the court rise to keep up with her hustle; she is a major asset to our team."
As a sophomore, Lilly Hill earned the defensive player of the year award from her team, and she was named co-MVP for the Lady Bulldogs as a junior. In her senior campaign so far, she's dialed up the offense, too.
"Lilly has continued to make great strides in improving her overall game adding to her defensive skills by becoming an offensive threat that leads our team in scoring, rebounds, blocks and a 78 percent from the free-throw line," Kay Lynn Hill said. "She cannot only finish and score, but Lilly has the ability to see the court and create opportunities for her teammates, which is evident by her being second on her team in assists. Lilly is the last person who would brag about her own performance and would be the first to tell you that T.E.A.M. means Together Everyone Achieves More. 
"She is a great teammate on and off the court because her teammates are an extension of her family, and she values each one and their contributions. She is a player that any coach would be glad to have on their team, and that any team would consider a great advantage."
Lilly is closing in on a special offensive milestone for her St. Joseph career, and it's being made even more special by the fact that another teammate is quickly approaching the same mark.
"Savannah Mooney, the other senior on our team, and I are close to scoring 1,000 points each in our high school career," Lilly Hill said. "I want to be remembered as someone who is humble and respectful on the court, but also as someone who is a hard worker and never quits. You decide how good you are going to be. The amount of time and effort you put into the sport is what you are going to get out of it."
Lilly Hill also excels in the classroom. The senior carries a 4.07 GPA and will graduate in the spring as an honor graduate.
"Lilly is someone I admire very much," said Kathleen Gueringer, Lilly's senior English teacher and National Honor Society sponsor. "She gives her best effort every day in every assignment. She's constantly endeavoring to learn and hone the skills she will need to thrive at the next level in both education and life. Lilly Hill is a kind and generous young lady who is known for her honesty and integrity. She is a great example of the type of student athlete St. Joseph High School is known for."
In addition to basketball, Lilly Hill also laces up for the St. Joseph Lady Bulldog soccer team. Her other extracurricular activities include National Honors Society; Family, Career and Community Leaders of America; Interact Club; and Safety Council. She plans to attend the University of the Ozarks next fall to continue her academic and soccer career.
After Christmas break, St. Joseph will take on crosstown rival Conway Christian in 5-2A play.
"Conway Christian is always a big rivalry that has been going on for as long as I can remember," Lilly Hill said. "Beating them is always more fun than beating any other team."
St. Joseph plays at Conway Christian with tipoff set for 6 p.m. Tuesday, Jan. 5.

Latest posts by Levi GIlbert
(see all)