15 Jan 2020

Hicks, Lions turning heads in 2020
by Mark Oliver
After going 9-18 and missing the postseason last year, Searcy has turned things around with a new look, a new coach and a new goal of a deep postseason run.
"This season has gone by fast, but it's going really well for us so far," Searcy senior guard Freddy Hicks said. "There are a few games that we lost that we should have won, but I'm excited to move into this last part of the season where the games really matter. Although we're not quite where we want to be yet, we're improving and progressing as a team and getting closer to reaching our goals."
Under first-year head coach Wayne Herren, Hicks and the Lions have put forth extra effort to change their identity on the basketball court. 
"Coach Herren has done a wonderful job emphasizing our defense in order to win games," Hicks said. "His goals are lined up with our own — making the state tournament — and he's doing everything he can to make sure we are ready and asserting ourselves to try to win as many conference games as possible in order to get there."
Hicks was selected to this year's 501 Basketball Team — 41 players representing the best the 501 has to offer both on and off the court. The team is sponsored by Conway Regional Health System, First Security Bank and Conway Orthopaedics and Sports Medicine Center. The senior was nominated by Herren.
"Freddy is a complete player who can score inside and out," Herren wrote in his nomination. "He understands the game, is patient helping others and enjoys seeing others succeed. This season, I have big expectations on Freddy to lead our team. He will be counted on heavily to score and be a primary defender, but more importantly, to lift his teammates up to his level of play."
As one of three seniors on this year's squad, Hicks, who leads the team in scoring and rebounding, is dedicated to helping his team get better every day.
"The stats don't matter to me," Hicks said. "Winning is what matters to me. I try to score however many points and get as many rebounds as the team needs in order to win. In practice, I always give 100-percent effort. Once my teammates see that, they fall in line, too, and it puts us in the best position to be successful."
"Freddy has really stepped up, vocally, as a team leader on and off the court this year," Herren wrote. "He was a big help to me this past summer helping organize workouts while I was transitioning from Northwest Arkansas to Searcy. He communicates effectively with teammates and coaches and is a good student and citizen."
According to Hicks, the Lions' biggest moment of the season came in a loss last week to Sylvan Hills.
"Sylvan Hills was a good team," Hicks said. "We came out and fought hard at their place and played them into double overtime. Unfortunately, a mistake cost us the game, but it let us know that we could play with anyone in the state, and it was the confidence boost that our team was looking for to take on our conference head-on." 
With their confidence boosted, the Lions battle Marion this week in order to stay atop the competitive Class 5A East conference.
"We're treating Marion just like any other conference game — a must win," Hicks said. "We have to rebound and play really good defense to win. Our goal is to be the first ones on the ground after loose balls, and we have to want the win more than they do." 
Hicks attributes his success on the court to the chemistry he shares with younger brother and teammate Cameron Hicks.
"Playing with Cameron is great," Hicks said. "I have been trying to mold him into a better basketball player every day. I really like having someone on the team that I know very well. In practice or in a game, if he sees me bring the heat, he'll bring it, too."
Hicks' abilities on the basketball court have drawn interest from multiple schools at the next level.
"There are a number of schools looking at me right now," Hicks said. "Alcorn State, Oral Roberts University and Harding University are interested, as well as a couple of junior colleges, but I am still undecided on where I'm going to play college basketball."
Off the court, Hicks plans to join Lions soccer and is a member of student council, Key Club, Spanish Honorary and is a fire marshal for Searcy High School.
"Freddy is involved with Project Unify, Key Club, serves as an assistant coach for our city league basketball program and volunteers his free time to read to kids in our district as well as teach them Spanish," Herren wrote.
Searcy (6-7, 1-0 Class 5A East) plays host to Marion at 7 p.m. Friday, Jan. 17.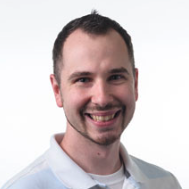 Latest posts by Mark Oliver
(see all)