23 Feb

Helping heart: 'There is a special bond between a pet and their family'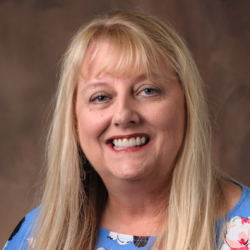 Latest posts by Sonja Keith
(see all)
Since she was a little girl, Conway veterinarian Dr. JoAnna Roath has had a special place in her heart for animals.
"I think every little girl, at one point in her life, wants to become a veterinarian. That's when the thought first entered my mind," JoAnna said. "I was always the child that cared for the neighborhood animals, whether they were the stray ones or ones that actually lived next door. I always felt like I had a connection with them and had a heart for helping them."
JoAnna is on staff at Hartman Animal Hospital in Conway. "I have been a veterinarian at Hartman Animal Hospital since I graduated in 2011. I actually started working for Dr. Hartman the end of my freshman year at UCA, just a week after he opened his clinic," she said.
A resident of the St. Vincent community in Conway County, JoAnna is a 2003 graduate of Wonderview High School. She earned a bachelor of science degree in biology at University of Central Arkansas in 2007 and a doctor of veterinary medicine degree in 2011 at Oklahoma State University.
JoAnna and her husband, Justin, have two children: Chloe, 7, and Eli, 5. The family has two dogs (Clyde and Izzy) and two cats (Tiber and Kiki). She is a member of St. Mary Catholic Church in St. Vincent, the American Veterinary Medical Association and the Arkansas Veterinary Medical Association.
JoAnna has spent most of her life in the 501 (except for the four years at vet school) and has a deep affection for the area and its people. "I have always known this is where I wanted to raise my family. The people are one-of-a-kind and have a sense of community that cannot be found anywhere else. And I hope that my children appreciate that as much as I do."
When it comes to her work, JoAnna enjoys how every day and every pet are different. "You never know what to expect being a veterinarian. You see a large array of medical cases every single day, and no one case is the same as the next; anything from an elective surgery on a young healthy cat and discussing puppy care with a new pet owner to supporting a longtime client on what the next step might be for their geriatric family member.
"These discussions always circle back to the animal being part of the family. Even if we don't realize it at times, these pets can play a vital role in the well-being of their owners as well. I feel there is a special bond between a pet and their family, and being a part of that is a privilege."
JoAnna said there are several challenges in her work as a veterinarian. "One is actually related to why I enjoy my work: the surprises it can bring. Sometimes you cannot be fully prepared for what the day will bring you, and it can be difficult to navigate through those stresses. Although it can be rewarding, it can also be challenging.
"Another major challenge I feel is the balance of work and home. I think this rings true for any successful professional. There are sacrifices that are made in both life aspects. I am very lucky to have a family that supports me and is very understanding. I try to instill in my children that hard work does pay off, but also to let them know that they are always important."
JoAnna said her advice when it comes to caring for pets is simple. "I feel like people should consider how they would want to be cared for. This would include the basic needs, of course, but also other aspects that make a well-rounded companion. These can include, but are not limited to, adequate socialization with people and other pets. Animals are wired to interact with others, and their well-being can be affected if they do not have this interaction. We see pets with behavioral issues almost every day."
JoAnna said that maintaining a pet's health with regular veterinary care is also very important. "Even though your pet may not be acting sick, maintenance care can help lower the risk of that happening. And having an established relationship with your veterinarian can make it easier if an unexpected illness does occur."
Hartman Animal Hospital is located at 385 Hogan Lane in West Conway. The clinic provides general veterinary medicine, diagnostic services and companion animal medicine and surgery. For more information, visit hartmananimalhospital.com or call 501.450.6444.