04 Dec 2019

'Heart' guides Hartman, Rebels

by Mark Oliver

On and off the court, Sacred Heart guard Luke Hartman won't back down from a challenge. In the face of adversity, the senior leader always finds a way to allow positivity to prevail. 

"The season has been a little rough so far to start, but there is a turnaround in our near future," Hartman said. "With a new coach and new players, there's a learning curve involved, but I honestly believe that our best is yet to come. We're meshing together better each day, and I've been showing our underclassmen that they have to keep their heart in it all the way through. I'm really excited for the second half of this season."

When a medical condition threatened the game he loved, Hartman found solace in his brothers on the court — forging a bond that only makes Sacred Heart stronger this season.

"In ninth grade, I developed a heart arrythmia," Hartman said. "It's something that I have to live with each day.  Last year, it bothered me so much that I had to sit out a few games for it, which threw off my basketball rhythm. When I came back in the second half of the season, my teammates helped pick me up to get me back where I needed to be. That's when we made a run, and it's a memory that I won't forget."
Hartman was selected to this year's 501 Basketball Team — 41 players representing the best the 501 has to offer both on and off the court. The team is sponsored by Conway Regional Health System, First Security Bank and Conway Orthopaedics and Sports Medicine Center. The senior was nominated by his head coach, Tyler Gattin.
"Luke is hardworking and is always helping out," Gattin wrote in his nomination. "He can stretch the floor and brings a toughness we want out there. He is a tough matchup for teams. He has the ability to lead and others will follow."
It's a pivotal week for Hartman and the Rebels with two tough tests on the court — first, a battle at Conway Christian on Thursday followed by a rivalry showdown with Mount Vernon-Enola on Friday. According to the senior, Sacred Heart is ready for the challenge.
"Road games are tougher than home games, and we haven't been super successful on the road this season," Hartman said. "How we play against Conway Christian on Thursday will build our confidence going into a big conference game against Mount Vernon-Enola on Friday."
As a senior leader, Hartman takes pride in preparing his teammates for the future.
"Each time I hit the floor this season, I remind myself that this is my last year playing the game," Hartman said. "Because of that, I push myself to my limit every night because I know that I won't get this opportunity again. When you push yourself as hard as you can, the others will follow. I've really enjoyed working with the younger guys and watching them evolve and building our chemistry."
Together, Hartman and the Rebels are all-in on one goal — reaching the Class 1A state tournament.
"Our goal is to get to the state tournament this year, because once you get to state, anything can happen," Hartman said. "Even with a slow start this year, our conference is still pretty even — anyone can beat anyone. Determination and heart will be what gets us there. If we stay in the gym and keep practicing, the heart and love for the game expands all talent."
Off the court, Hartman serves as Beta Club president and gives back to the community he calls home through Key Club and Leadership Conway County. 
"Through Key Club, we help out at the Conway County Center for Exceptional Children — decorating for the holidays or taking the kids fishing — anything we can do to help brighten up their lives. We really enjoy going and seeing them and they enjoy seeing us. 
"With Leadership Conway County, we meet once a month with members from our community to teach leadership. It's a very good program that shows the diversity of our community and shines the spotlight on the people around us and shows how we can help our community progress."
After high school, Hartman plans to attend Arkansas Tech University in Russellville.
"I think that I would like to pursue a major in engineering," Hartman said. "My mother was an engineer, and I've excelled in math and science, so it seems like the area for me. I really enjoy it."
Sacred Heart (4-8, 1-4) returns to action at Conway Christian at 6 p.m. Thursday, Dec. 5.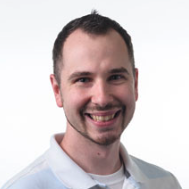 Latest posts by Mark Oliver
(see all)