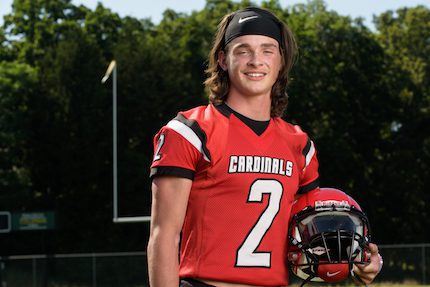 06 Aug 2016

HARMONY GROVE HASKELL: Calley and Cardinals ascending 5-3A

Conference: 5-3A
Coach: Paul Calley
'15 Record: 6-5


It was an up-and-down season for the Harmony Grove Haskell Cardinals in 2015. After sweeping through non-conference action, the Cardinals finished a game below .500 in 5-3A play, but it was good enough to earn a playoff berth.


The Cardinals rushed for more than 2,500 yards and 35 touchdowns last fall, but most of that production graduated in May. The Cardinals are also under new leadership; coach Paul Calley takes over after coaching Bryant for more than a decade.


Junior Hunter Williams takes over at quarterback. Senior Antonio Roberson and junior Trace Dixon will lead the rushing attack. Senior Dillon Hager leads the receivers, along with classmates Nathan Watkins and Blake Gwatney. Seniors Joe Small, Chris Knight, Dustin Roush and Seth Ambort, and juniors Garett Nguyen and Jason Caple make up the offensive linemen rotation.


Senior Blake Doddridge, junior Colton Dixon, junior Kyle Collins and sophomore Garet Gregory project as starters on the defensive line. Senior Justin Sturm and sophomores Jake Brooks and James Webb lead the linebackers. Senior Sam Harrison and Watkins hold down the corners, and Hager and Gwatney defend the secondary.


"We are committed to playing great defense, and we feel like we'll be solid at every position," Calley said.