20 Apr

Harding men's tennis team falls

The No. 60 Harding men's tennis team fell in their regular season finale on Tuesday, April 19, at the Ward Tennis Center in Arkadelphia to No. 17 Ouachita Baptist 6-1. The Bisons fell to 9-8 overall and 1-2 in conference play while Ouachita Baptist improved to 15-3 overall and 3-0 in conference.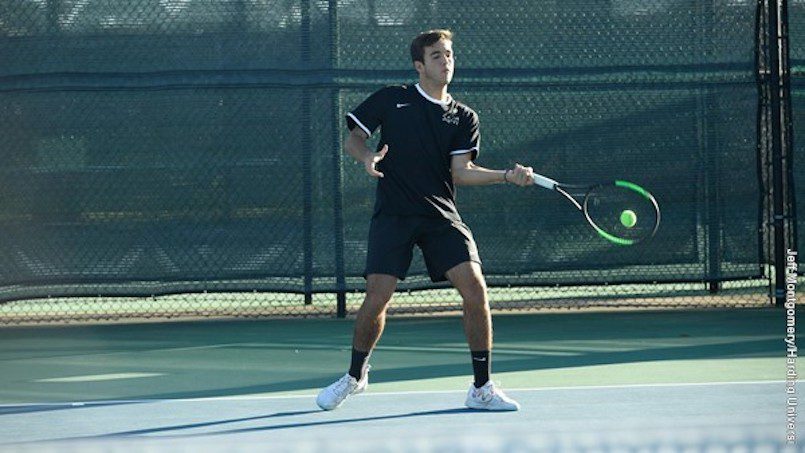 The Tigers came out of the gate strong, sweeping the doubles point. Arthur Bellan and Dani Ortiz fell at No. 1, 3-6 before Milosh Petrovic and Diego Pierola fell at No. 3, 4-6. No. 38-ranked Alvaro De Lorenzo and Morgan Salvan did not finish their match because the point was already clinched.

De Lorenzo grabbed the only point of the match for the Bisons at No. 3 singles with a 6-4, 3-6, 7-6 victory over Alex Blanchar, the No. 13-ranked singles player in the Central Region. The Bisons had two other singles matches go three-sets before the Tigers eventually won them both.

The Bisons will wait to determine when and who they will play in the MIAA Tournament next week on April 27-28, pending on other results around the league.