19 Aug 2018

HARDING ACADEMY: Wildcats aim to take back 2-3A title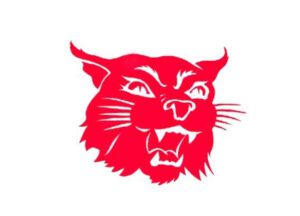 Conference: 2-3A
Coach: Neil Evans
'17 Record: 7-5
The Harding Academy Wildcats struggled through the first half of the 2017 season.
"We went into the season with high expectations," Coach Neil Evans said. "We lost Peydon Harlow (top receiver) on the second series of Week 4. By Week 7, we were down seven starters. It was difficult to compete at the level we expected with that many players out."
Despite the adversity, the Wildcats won four of their last five games to earn a playoff berth. They beat Centerpoint in the first round of the 3A playoffs before losing a heartbreaker at Junction City, 31-30.
Senior Davis Morgan returns at quarterback after passing for more than 3,000 yards (leading the 3A classification) and 36 touchdowns a year ago. Senior running backs Jake Dugger and junior Keaton Chapman make up the new Wildcat rushing attack. Senior Jimmy Citty led the team with nine touchdown receptions last fall. Juniors Stone Sheffield and Connor McGaha, senior Caleb Campbell and sophomores Adam Fager and Ty Dugger rotate at receiver. Seniors Lawson Tallie and Dylan James are back on the offensive line, and they'll be joined by new offensive linemen Aaron Snow, Caden Burks, Elijah Swindle and Chase Brown.
Chapman and juniors Carter Miller and Hayden Koch lead the defensive line. Dugger racked up 71 tackles a year ago at linebacker. Sophomore Jeffrey Mercer and senior Brooks Tipton project as the other starters at linebacker. Citty is a three-year starter at safety. Junior Parker Golden, freshman Braden Oliver and Sheffield will all make an impact in the secondary.
"Offensively, we expect to be able to throw the ball to score points," Evans said. "We are talented at receiver and quarterback. Defensively, we are anchored by our defensive line and strong safety. I expect us to be in the hunt for a conference championship."
5 Players to Watch:
Davis Morgan (Sr. QB)
Stone Sheffield (Jr. WR/DB)
Jake Dugger (Sr. RB/LB)
Connor McGaha (Jr. WR)
Jimmy Citty (Sr. WR/DB)
1 Must-see Game:
"Clinton." — Evans
2018 Schedule:
Aug. 31at Highland
Sept. 7 at Bald Knob
Sept. 14 Heber Springs
Sept. 21 Clinton
Sept. 28 at Yellville-Summit
Oct. 5 at Mountain View
Oct. 12 Melbourne
Oct. 19 at Marshall
Oct. 26 at Rose Bud
Nov. 2 Cedar Ridge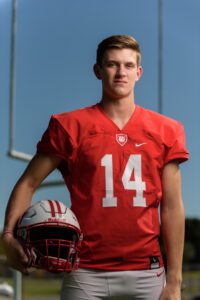 501 Football Team '18
Davis Morgan
Classification: Sr.
Position: QB
On the field: Coachable, desire to perfect his craft, tremendous body language, poise and team-first attitude.
Off the field: Servant leader. Most loved person in the school. Involved in multiple areas.